Community Information

CUSTOMARY CARE FORUM
Topics of Discussion:
What is Customary Care?
How your Community can benefit from Customary Care
How Customary Care can be implemented into your community
What is a Customary Care Agreement?
When: Wednesday, November 28th, 2018
Where: SHAWANAGA FIRST NATION COMMUNITY CENTRE
Time: 9:00 am – 4:00 pm
EVERYONE WELCOME! LUNCH & REFRESHMENTS WILL BE PROVIDED
TO CONFIRM YOUR ATTENDANCE, PLEASE CONTACT:
Sally Dokis, Customary Care Coordinator
(705) 763-2000, ext. 204
sally.dokis@wbafn.com
Please confirm your attendance before Wednesday, November 23rd, 2018
HOSTED BY WAABNOONG BEMJIWANG CHILD & FAMILY SERVICES
---
Sudbury Forest Management Plan
Come share our ideas and expectation for management of our forest.
When: May 31st
Were: Maan Doosh Gamig
Dinner starts at 5pm - Catered by Hiawatha's Catering
We are in the process of preparing a Forest Management Plan (FMP) for 2020-2030. The FMP is a tool that will guide how forestry operates in the Sudbury Forest. From road desing, types & locations of cuts, social and cultural considerations and regeneration plans.
For more information contacat Stefanie Recollet, Enviromental Coordinator email: stefanie.recollet@wahnapitaefn.com
---
Polling Notice 2018
Notice is hereby given to the electors of the Wahnapitae First Nation that a poll will be held to elect a Chief and 4 Councillors on Wahnapitae First Nation on the 16th day of June, 2018, from eight o'clock (8:00) a. m. until eight o'clock (8:00) p.m. at the following location: Center of Excellence Maandooshgamig
The votes will be counted at Wahnapitae First Nation at the Center of Excellence Maandooshgamig, on the 16th day of June 2018.
The results will be declared immediately following the count.
CLICK HERE for read the full notice.
---
100 Years of Loss
Explore the history and legacy of the Residential School System in Canada at the 100 YEARS OF LOSS exhibition.
WHERE: College Boreal, Sudbury, ON
WHEN: April 4-6, 2018
Visit www.legacyofhope.ca for more informatioifon our educational programs and to order resources.
Visit www.missinghistory.ca to see what students are saying about 100 Years of Loss.
---
Community Information Session
When: Thursday February 1, 2018
Time: 6pm
Where: Centre of Excellence - Maan Doosh Gamig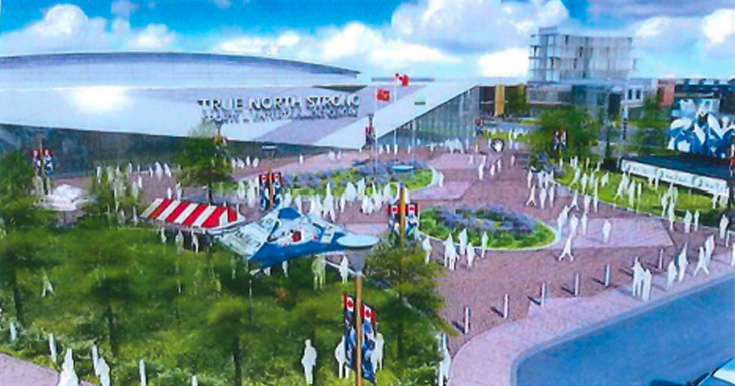 TRUE NORTH STRONG EVENT CENTRE
Dario Zulich is coming to the Community to give a presentation on the New Event Centre on the Kingsway. Chief and Council Would like to invite Staff and Community Members to come out and attend this event.
Thank You,
Chief and Council
---