Community Information
---
Electricity Bills To Decrease In 2017!
Starting January, 2017 you should see *TWO ways in which your electricity bills have decreased!

1. 8% Provincial Rebate:
A rebate from the Ontario government equivalent to the 8% provincial portion of HST -> Everyone living in Ontario who are billed for low, medium, or high density service are eligible, including those living on reserve!
2. Reduced Delivery Charges for *Low Density Service Customers:
Residents in low-density service zones will receive an increased Rural or Remote Rate Protection (RRRP) credit of $29.00 a month (from the existing credit of $31.50 per month)
You should see the following statement on your electricity bills starting in January: "Your delivery charge is reduced through Rural or Remote Rate Protection by $60.50 per month.
CLICK HERE to view the information flyer
---
Niigaan gdizhaami – moving forward together in education
News Highlights produced by the Union of Ontario Indians - Anishinabek Nation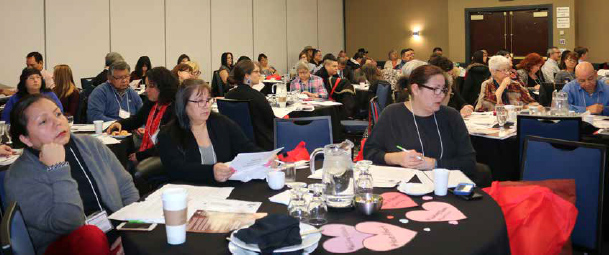 Over 100 participants, including School Board representatives, First Nation Chiefs, education directors, and Kinoomaadziwin Education Board members attended the Niigaan gdizhaami 'We are Moving Forward Together' Forum on February 14-15, in Toronto, to discuss the Anishinabek Education System and the proposed implementation of April 1, 2018.
---
Anishinabek Nation Governance December 2016
Under the Anishinabek Nation Governance Agreement, our communities will have the power to pass our own governance related-laws, including our own election laws. Laws that help us to ensure our languages survive and that we preserve our unique culture. Laws that set out the rights and responsibilities associated with being a citizen of a member First Nation community and laws that set out how our monies will be managed.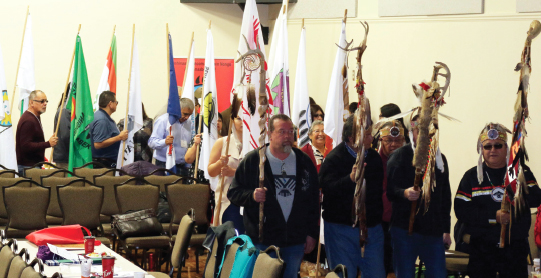 Photo by Marci Becking
However, more work needs to take place to get us ready for self-government and ready for a ratification vote on an Anishinabek Nation Governance Agreement. On the communications front, we must build on what practices worked best during the ratification of the Anishinabek Nation Education Agreement; what were the best ways to reach out to our people, both on and off-reserve? Was it distributing information door-to-door in some communities? Posting information on First Nation and the Anishinabek Nation websites?
CLICK HERE to read the full bulletin on the recent update on Governance.
---
Anishinabek advance the Anishinabek Nation Education Agreement
NEWS RELEASE December 3, 2016 - Anishinabek advance the Anishinabek Nation Education Agreement
UOI OFFICES (Nipissing First Nation) December 3, 2016 – Anishinabek Nation Grand Council Chief Patrick Madahbee says that he is proud of the Anishinabek Nation citizens who voted and said yes to move the Anishinabek Nation Education Agreement with Canada forward.
"Niigaan gdizhaami – We are moving forward," says Grand Council Chief Madahbee. "I can't help but think about the students! The people who made this happen have really done something so important for them. What we did was historical"
The Anishinabek Nation Education Agreement is the largest self-government agreement in Canada.
---
You have viewed our design concept and we have listened to your input!
Chi-Meegwetch to everyone that has provided us feedback throughout this project.
We are encouraged by your views and feedback. We are listening to you and the more we hear from you the better our project will be. WFN assures you these comments will help the consultants complete the feasibility and subsequent business plan. From Muskoka chairs, to the site conditions and everything in between, every single comment is important to the project! We will do our best to answer your questions as the process unfolds, so please keep the dialogue going.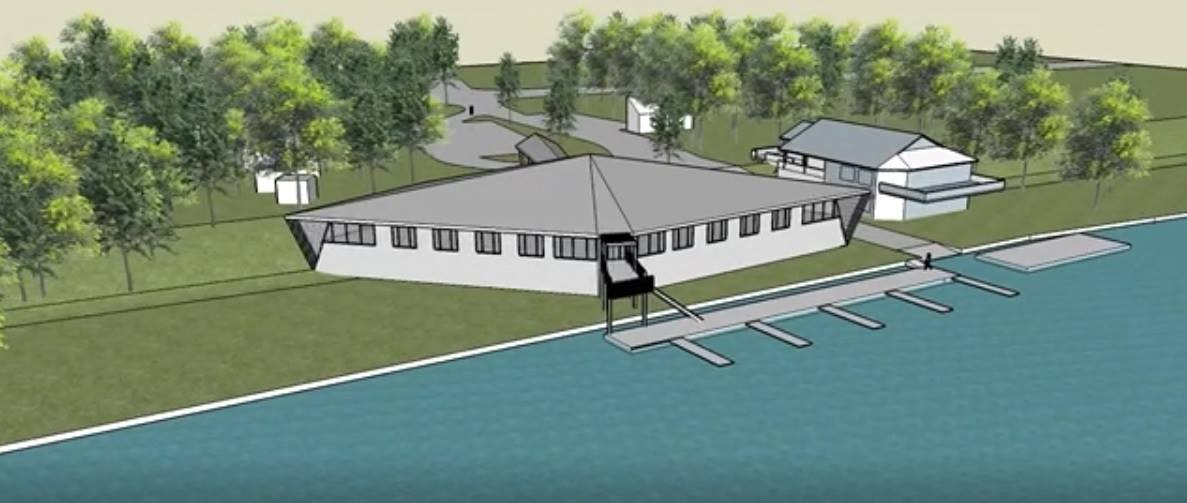 Read more: Wahnapitae Overnight Accommodations - Feasibility Study