Community Information
---
Rainbow District Animal Control and Shelter Services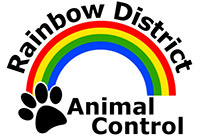 Rainbow District Animal Control and Shelter Services is responsible for stray or nuisance dogs and their owners.
Please call to report roaming dogs, if you have found a dog, or to report anyone who is allowing their dog to be a nuisance to others.
411 St. Agnes St. W., Box 640
Azilda ON P0M 1B0
CALL: (705) 673-DOGS (3647) or 1-800-836-6661
Lost and found reports may be placed anytime by anyone on-line on their website: www.rdshelter.ca/
HOURS: 8:30 AM - 6 PM Open 7 days a week*
* After Hours service on Statutory Holidays
After Hours:
For concerns regarding injured stray dogs, or situations where a dog is a threat to public safety call: (705) 673-DOGS (3647) or 1-800-836-6661 and press 5 for emergencies.