Community Information
---
Union of Ontario Indians Annual Report 2015-2016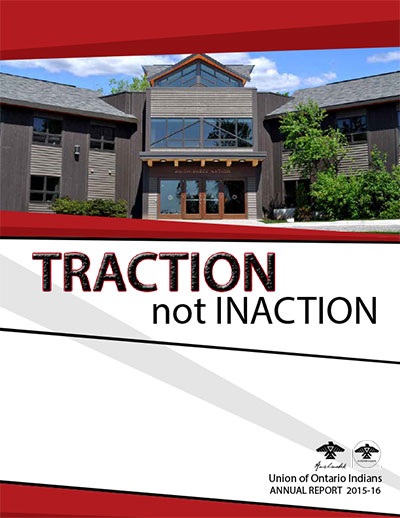 Excerpt:
MESSAGE FROM THE GRAND COUNCIL CHIEF AND THE DEPUTY GRAND COUNCIL CHIEF
Aanii Anishinabek Nation Elders, Chiefs, Councillors, and Citizens:
We would like to offer our greetings and welcome everybody to the 2016 Grand Council, here in Aundek Omni Kaning First Nation. As we reflect on the past year it is important to recognize that we continue to make progress on many key issues and we recognize that there is still much work that needs to be done. We continue to be strong as a Nation and must continue to work together for the benefit of Anishinabek Nation Citizens.
We also continue to actively pursue Anishinabek priorities with the federal and provincial governments. We currently have a great opportunity, with both levels of government sending strong signals they want to work with us and advance our issues. Governments will work with those groups who have comprehensive plans, with outcomes that are practical and which we can move forward together. To do this we need to engage our people and leaders and develop strong, disciplined positions. This is what we will concentrate on over this next year. This can't be done overnight but we have 18 months to advance our issues with the Provincial government.

---
Rainbow District Animal Control and Shelter Services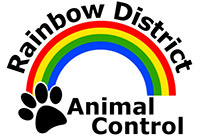 Rainbow District Animal Control and Shelter Services is responsible for stray or nuisance dogs and their owners.
Please call to report roaming dogs, if you have found a dog, or to report anyone who is allowing their dog to be a nuisance to others.
411 St. Agnes St. W., Box 640
Azilda ON P0M 1B0
CALL: (705) 673-DOGS (3647) or 1-800-836-6661
Lost and found reports may be placed anytime by anyone on-line on their website: www.rdshelter.ca/
HOURS: 8:30 AM - 6 PM Open 7 days a week*
* After Hours service on Statutory Holidays
After Hours:
For concerns regarding injured stray dogs, or situations where a dog is a threat to public safety call: (705) 673-DOGS (3647) or 1-800-836-6661 and press 5 for emergencies.