Employment/Training Opportunities
Welcome to the Wahnapitae First Nation's Employment/Training Opportunities web page.
Here you will find information on Employment/Training Opportunities as well as the application process for positions available.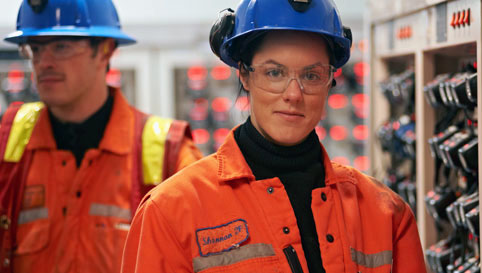 Non-Insured Health Benefits Analyst
Indigenous Services Canada Edmonton (Alberta), Winnipeg (Manitoba), Halifax (Nova Scotia), Ottawa (Ontario), Sioux Lookout (Ontario), Thunder Bay (Ontario), Montréal Island (Québec), Regina (Saskatchewan) CR-05 - Non-Insured Health Benefits Analyst Various (permanent and temporary)
$52,162 to $56,471
Do you like a challenge when you come to work? If so, the position of a Benefits Analyst could be the perfect opportunity for you. You will receive a high volume of incoming calls from our clients and stakeholders in a fast paced call centre environment. Due to the high volume of requests you will learn how to prioritize your day as you will have continuous interruptions, responding to inquiries over the phone and processing fax requests. This could be an opportunity for you to develop new skills and further develop skills you already have; such skills include attention to detail, improved computer skills, communication skills, conflict management, workload management and prioritization.
Closing date: 16 March 2018 - 23:59, Pacific Time
Who can apply: Persons residing in Canada and Canadian citizens residing abroad.
---
Learning Initiative Employment Assistance Program (LiEAP)
Program description: This comprehensive employment assistance program assists individuals with disabilities, who have little or no labour force attachment to prepare for and obtain employment or self-employment, and to develop the skills necessary to find and maintain new employment.
NEXT SESSION BEGINS: Monday March 19th 2018 REGISTRATION IS NOW OPEN (705-673-8943)
To find out more, please register for an individual Information Session by calling 705-673-8943 or e-mailing us info@learninginitiative.ca
CLICK HERE for more information on this program.
---
Indigenous Studies webinar series - Contact North
Online learning with personalized support in your community.
Get your degree, diploma or certificate or upgrade your skills online from Ontario's 24 public colleges, 22 public universities, 76 district school boards and 250 literacy and basic skills and training providers, without leaving your community.
For more information, call Michelle Gauthier, Online Learning Recruitment Officer, at 1-855-352-1531 or e-mail: parrysound@contactnorth.ca
For information follow us on facebook.com/ContactNorth.
---
Canadian Armed Forces Aboriginal Training Programs
The Aboriginal Training Programs are unique training and job opportunities for Aboriginal peoples from across Canada. The Forces offer three Training Programs that combine military lifestyle with cultural awareness. Bold Eagle, Raven and Black Bear.
These programs are six weeks long and will provide you with:
A taste of military training with the option with no commitment - of staying in the Forces
Training that is based on the Army Reserve Basic Military Qualification and is taught
by military instructors