Employment & Training Opportunities
Welcome to the Wahnapitae First Nation's Employment/Training Opportunities web page.
Here you will find information on Employment/Training Opportunities as well as the application process for positions available.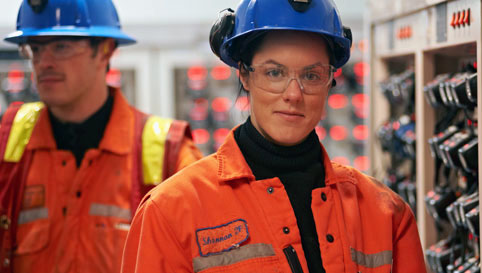 Anishinabek Nation Head Office - Restoration of Jurisdiction department
Job opportunities within the Restoration of Jurisdiction department of the Anishinabek Nation.
Governance Citizen Engagement Administrative Assistant
Governance Citizen Engagement Manager
Governance Multimedia Officer
Governance Regional Communication Coordinators
Project Officer Anishinabek Nation Long Term Strategic Plan
All posted positions are a Term Position – January 2019 to December 2019
Start Date: Monday, January 14, 2019
Closing Date: Tuesday, December 18, 2018 @ 4:30 p.m.
CLICK HERE to apply for Restoration of Jurisdiction Department Jobs
Rockys On The Lake - Multiple job positions available!
Head Cook
Line Cook
Waiter/Waitress
Dish Washer
Store Clerk/Gas Bar Attendant
All posted positions are Seasonal Part Time/Full Time
CLOSING DATE: Until Positions Are Filled
Health Director - Wahnapitae First Nation
The Health Director in conjunction with the Executive Director facilitates WFN agreements with partner funders and oversees the coordination and delivery of a range of home and community-based holistic health programs and services while integrating traditional culture as a strategic method in promoting and supporting a healthier community.
Closing Date: Tuesday, December 11, 2018 at 4:30 PM
CLICK HERE for more information about this position and how to apply
Liaison (Part Time, contract) - ShweMiikaan LP
Henvey Inlet, Magnetawan and Shawanaga First Nations have formed a limited partnership to take advantage of the Highway 400 Extension Project and other road construction and maintenance opportunities within their traditional territories. Shwemiikaan Corporation is the general partner of the limited partnership.
Closing Date: November 26, 2018
Mine Labourer - Sudbury Integrated Nickel Operations
Sudbury INO places top priority on achieving a zero harm workplace. Our organization supports this goal with safety initiatives and programs that are incorporated in all aspects of our operations.
Working at our Sudbury Operations, the successful candidate for the underground Mine Labourer position must adhere to our core values on safety performance in the workplace.
Applicants must possess a Grade 12 diploma, have a minimum of 2 years mining or heavy industrial experience and must have completed Basic Underground Hard Rock Miner - Common Core. Post-secondary education will be considered an asset.
Indigenous Studies webinar series - Contact North
Online learning with personalized support in your community.
Get your degree, diploma or certificate or upgrade your skills online from Ontario's 24 public colleges, 22 public universities, 76 district school boards and 250 literacy and basic skills and training providers, without leaving your community.
For more information, call Michelle Gauthier, Online Learning Recruitment Officer, at 1-855-352-1531 or e-mail: parrysound@contactnorth.ca
For information follow us on facebook.com/ContactNorth.
Canadian Armed Forces Aboriginal Training Programs
The Aboriginal Training Programs are unique training and job opportunities for Aboriginal peoples from across Canada. The Forces offer three Training Programs that combine military lifestyle with cultural awareness. Bold Eagle, Raven and Black Bear.
These programs are six weeks long and will provide you with:
A taste of military training with the option with no commitment - of staying in the Forces
Training that is based on the Army Reserve Basic Military Qualification and is taught
by military instructors