Employment/Training Opportunities
Welcome to the Wahnapitae First Nation's Employment/Training Opportunities web page.
Here you will find information on Employment/Training Opportunities as well as the application process for positions available.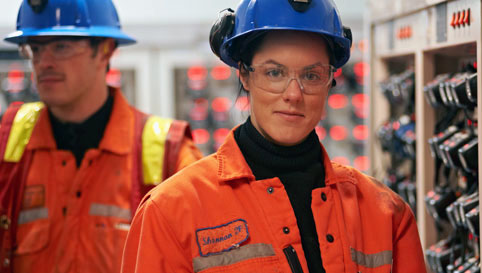 ---
Health Service Manager - Chippewas of Nawash Unceded FN
The Health Services Manager partners with the First Nation Administrator to oversee funding agreements, plan
And manage annual and monthly program budgets. Programs are regularly evaluated to ensure that funding requirements are observed as agreed through health and other funding agreements.
The Manager oversees Health staff in the provisions of services and assists to identify and address community health issues and provides solutions through program development and by securing outside funding sources. The Manager provides leadership to employees and performs regular performance management and evaluation.
POSTING CLOSES: Monday, October 16, 2017 at 4:00 p.m.
CLICK HERE for more information and how to apply.
---
Director, Wabnode Centre for Aboriginal Services - Cambrian College
Reporting to the Associate Vice President, Student and Employee Development, the Director, Wabnode Centre for Aboriginal Services will play a pivotal role in continuing the development of programs and services that support the success of all Indigenous students.
The Director will be responsible for further developing the Indigenous culture within the organization and will work closely with First Nations communities, organizations, associations, and government funding agencies and departments to maintain and develop effective partnerships and agreements to also continue our journey to truth and reconciliation.
CLICK HERE for more information on how to apply
---
Indigenous Studies webinar series - Contact North
Online learning with personalized support in your community.
Get your degree, diploma or certificate or upgrade your skills online from Ontario's 24 public colleges, 22 public universities, 76 district school boards and 250 literacy and basic skills and training providers, without leaving your community.
For more information, call Michelle Gauthier, Online Learning Recruitment Officer, at 1-855-352-1531 or e-mail: parrysound@contactnorth.ca
For information follow us on facebook.com/ContactNorth.
---
Aboriginal Canadian Relations Certificate - Confederation College
The Aboriginal Canadian Relations Certificate is a five (5) credit college certificate program. This certificate will provide you with a basic understanding of the historical context that affects current Aboriginal and Canadian relationship building processes. This developing intercultural dialogue between Aboriginal people and Canadians will inform new social, political, economic and legal landscape(s) in Canada.
CLICK HERE for full course description
CLICK HERE to view the course flyer
---
Canadian Armed Forces Aboriginal Training Programs
The Aboriginal Training Programs are unique training and job opportunities for Aboriginal peoples from across Canada. The Forces offer three Training Programs that combine military lifestyle with cultural awareness. Bold Eagle, Raven and Black Bear.
These programs are six weeks long and will provide you with:
A taste of military training with the option with no commitment - of staying in the Forces
Training that is based on the Army Reserve Basic Military Qualification and is taught
by military instructors