Employment/Training Opportunities
Welcome to the Wahnapitae First Nation's Employment/Training Opportunities web page.
Here you will find information on Employment/Training Opportunities as well as the application process for positions available.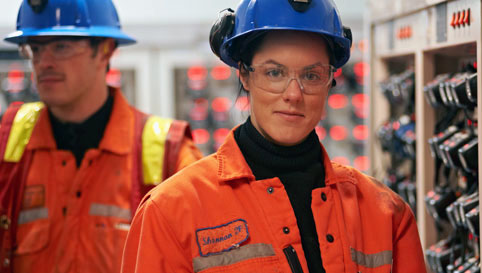 AQ Instructor - Ontario Native Education Counselling Association
ON-LINE INSTRUCTOR GUIDANCE AND CAREER EDUCATION AQ - ABORIGINAL FOCUS
The Ontario Native Education Counselling Association is currently seeking an AQ Instructor for their online classes Guidance and Career Education – Part 1 and Part II – Aboriginal Focus
Prerequisites:
currently working in a guidance capacity in a First Nation school, provincial school or board
setting, or recently retire
specialist in guidance
possess a good understanding of First Nations, organizations, supports, and education
systems
have worked with First Nation students
demonstrated leadership skills in professional development
possess computer skills - working in a Learning Management System and working with Adobe Connect
demonstrated expertise in online instructional strategies
working knowledge of student success initiatives and guidance initiatives
available to be online in a 'virtual classroom" one hour per week
availability to be online daily
OSCA or ONECA member
Deadline for resumes: March 25, 2017
CLICK HERE for more information on how to apply.
---
K -12 Classroom Teacher in Northern Ontario
Company Information
Teach For Canada is a non-profit organization that works with northern First Nations communities to recruit, prepare, and support outstanding teachers.
Job Description
Teach For Canada Teacher
Northern Ontario
Teach For Canada is a non-profit organization that works with northern First Nations communities to recruit, prepare, and support outstanding teachers.
What does a successful northern educator look like? They overcome challenges with flexibility and bring community into their classroom. Outside of school, they get involved in the community, lead extracurricular activities, and explore the natural environment. But above all, they come humbly to learn as much as they teach.
Apply online teachforcanada.ca/apply by April 1, 2017
Contact:
Brendan Yorke, Director of Teacher Recruitment and Selection Email: brendan@teachforcanada.ca
CLICK HERE for more details for this job position.
---
2017 Summer Student Employment
Sudbury INO is pleased to announce that we will be accepting applications for 2017 summer employment from College and University students.
THE DEADLINE FOR RECEIPT OF STUDENT APPLICATIONS IS MARCH 17, 2017.
Applicants must send their updated resume with reference job number IG0029 to sylvie.levert@glencore-ca.com
CLICK HERE for application details
---
Aboriginal Canadian Relations Certificate - Confederation College
The Aboriginal Canadian Relations Certificate is a five (5) credit college certificate program. This certificate will provide you with a basic understanding of the historical context that affects current Aboriginal and Canadian relationship building processes. This developing intercultural dialogue between Aboriginal people and Canadians will inform new social, political, economic and legal landscape(s) in Canada.
CLICK HERE for full course description
CLICK HERE to view the course flyer
---
Aboriginal Pre-Apprenticeship Program
Enrollment: 12 Aboriginal students are scheduled for 2017.
In-school Training: May 29th to Aug 11th, 2017
Work Placement: Aug 14th to October 6th, 2017
For more information contact Brian Alexander at 1-844-204-5197
CLICK HERE for course details.
---
Line Crew Ground Support Training
Gezhtoojig Employment and Training in partnership with the Infrastructure Health and Safety Association and Cambrian College are seeking ABORIGINAL participants for this 15 week job readiness program.
This program will prepare individuals for integration into employment opportunities in the Power Line and Construction sector. As new power grids and infrastructure projects are being developed across Canada, the need for skilled workers in these industries are increasing.
This program is designed to prepare the trainee for entry level opportunities with various power and construction companies seeking safety conscious ready to work employees.
START DATE: APRIL 24, 2017 - END DATE: AUGUST 04, 2017 Location: Cambrian College, Sudbury Campus
CLICK HERE for more information on how to apply to this program.
---
Aboriginal Women in Trades Program
Do you want to develop your skills in the trades in a relaxed environment?
Are you interested in the trades but are not sure which trade is right for you?
This 12 week, culturally-based work readiness training program is geared to Aboriginal women who want to explore four key trade areas:
Building,
Construction,
Electrical,
Plumbing and
Carpentry
Start Date: June 2017 to August 2017
CLICK HERE for course details and how to apply
CLICK HERE for program details
CLICK HERE for registration form
---
General Manager – Rocky's Lake Wahnapitae
The Manager will work with staff in his daily routine and independently in the managerial duties. The Manager will market initiatives and undertake direct marketing efforts to generate new business opportunities including community events, hunting and fishing packages. The Manager will organize, direct and coordinate the workers and resources of the restaurant, gas bar, store, and the cabins for the efficient, well prepared, and profitable service of food, lodging and beverages. This position will include nights and weekends.
CLICK HERE for more information on how to apply.
Deadline for applications: Until filled
---
Short Order Cook– Rocky's Lake Wahnapitae
We are looking for a professional short order cook to prepare food to the exact specifications and to set up stations for menu. The successful candidate will play a key role in contributing to our customer satisfaction and acquisition goals.
The Short Oder Cooks will report directly to the General Manager. The incumbent will work as a kitchen team leader towards the efficiency and profitability of the business. The incumbent will also ensure consistent high quality of food and service is provided to the patrons.
CLICK HERE for more information on how to apply.
Deadline for applications open until position is filled.
---
Executive Director - Shawanaga First Nation
The Executive Director is responsible for the management, coordination and delivery of Anishinabek traditional healing and the integration of contemporary health care services to the members of Shawanaga First Nation, and surrounding First Nations. Other responsibilities are, to oversee the Healing Centre staff, budgets, reports, and the daily administration of the Healing Centre. This position reports to the Band Manager.
CLOSING DATE: Open until filled
CLICK HERE for details on how to apply.
---
Canadian Armed Forces Aboriginal Training Programs
The Aboriginal Training Programs are unique training and job opportunities for Aboriginal peoples from across Canada. The Forces offer three Training Programs that combine military lifestyle with cultural awareness. Bold Eagle, Raven and Black Bear.
These programs are six weeks long and will provide you with:
A taste of military training with the option with no commitment - of staying in the Forces
Training that is based on the Army Reserve Basic Military Qualification and is taught
by military instructors