Employment/Training Opportunities
Welcome to the Wahnapitae First Nation's Employment/Training Opportunities web page.
Here you will find information on Employment/Training Opportunities as well as the application process for positions available.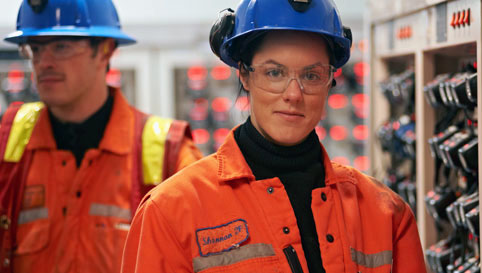 Gezhtoojig Employment & Training
15 Week Certificate Program
Gezhtoojig Employment and Training in partnership with the Infrastructure Health and Safety Association and Cambrian College are seeking ABORIGINAL participants for this 15 week job readiness program.
This program will prepare individuals for integration into employment opportunities in the Power Line and Con-struction sector. As new power grids and infrastructure projects are being developed across Canada, the need for skilled workers in these industries are increasing.
This program is designed to prepare the trainee for entry level opportunities with various power and construction companies seeking safety con-scious ready to work employees.
CLICK HERE for full program details
---
Gezhtoojig Employment & Training
Reg Canard skills development coordinator will be hosting a presentation on Gehtoojig programs and services.
Date: May 8, 2017
Time: 6:00 pm
Location: Wahnapitae First Nation Band office.
---
Aboriginal Canadian Relations Certificate - Confederation College
The Aboriginal Canadian Relations Certificate is a five (5) credit college certificate program. This certificate will provide you with a basic understanding of the historical context that affects current Aboriginal and Canadian relationship building processes. This developing intercultural dialogue between Aboriginal people and Canadians will inform new social, political, economic and legal landscape(s) in Canada.
CLICK HERE for full course description
CLICK HERE to view the course flyer
---
Aboriginal Pre-Apprenticeship Program
Enrollment: 12 Aboriginal students are scheduled for 2017.
In-school Training: May 29th to Aug 11th, 2017
Work Placement: Aug 14th to October 6th, 2017
For more information contact Brian Alexander at 1-844-204-5197
CLICK HERE for course details.
---
Aboriginal Women in Trades Program
Do you want to develop your skills in the trades in a relaxed environment?
Are you interested in the trades but are not sure which trade is right for you?
This 12 week, culturally-based work readiness training program is geared to Aboriginal women who want to explore four key trade areas:
Building,
Construction,
Electrical,
Plumbing and
Carpentry
Start Date: June 2017 to August 2017
CLICK HERE for course details and how to apply
CLICK HERE for program details
CLICK HERE for registration form
---
Canadian Armed Forces Aboriginal Training Programs
The Aboriginal Training Programs are unique training and job opportunities for Aboriginal peoples from across Canada. The Forces offer three Training Programs that combine military lifestyle with cultural awareness. Bold Eagle, Raven and Black Bear.
These programs are six weeks long and will provide you with:
A taste of military training with the option with no commitment - of staying in the Forces
Training that is based on the Army Reserve Basic Military Qualification and is taught
by military instructors