Employment/Training Opportunities
Welcome to the Wahnapitae First Nation's Employment/Training Opportunities web page.
Here you will find information on Employment/Training Opportunities as well as the application process for positions available.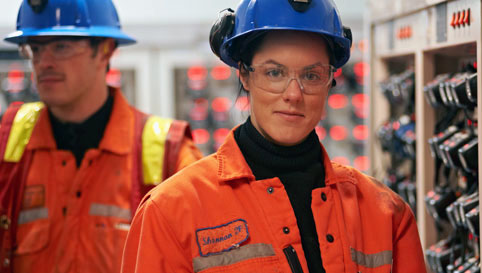 Gezhtoojig Employment & Training
June 2017 Workshops
Resume/Cover Letter; Friday, June 09, 2017 10:00 A.M.
Interview Skills; Friday, June 16, 2017 10:00 A.M.
Job Search; Thurs. June 22, 2017 10:00 A.M.
Programs & Services; Thurs. June 29, 2017 10:00 A.M.
Participants can win a $50.00 Walmart gift card.
Call our office at 705-524-6772 or Email: getinfo@gezhtoojig.ca to register
---
Indigenous Studies webinar series - Contact North
Online learning with personalized support in your community.
Get your degree, diploma or certificate or upgrade your skills online from Ontario's 24 public colleges, 22 public universities, 76 district school boards and 250 literacy and basic skills and training providers, without leaving your community.
For more information, call Michelle Gauthier, Online Learning Recruitment Officer, at 1-855-352-1531 or e-mail: parrysound@contactnorth.ca
For information follow us on facebook.com/ContactNorth.
---
Navigating Employment Pathways Transitions Program (NEPT)
The NEPT program builds on the success of the MNO Navigating Employment Pathways and Ready to Work Tourism and Hospitality Program that graduated over 280+ students from 2009-16.
OPEN HOUSE: May 17th from 11:00 a.m. to 2:00 p.m.
The NEPT Program is a 10-week program with training in:
Time Management
Goal Setting
Communication
Employment skills and expectations
Conflict resolution
Customer Service and professionalism
Worker's rights and responsibilities
Computer Skills (Microsoft Office)
Dress for Success
Resume and Cover letter development
CLICK HERE to read the full information flyer on this program.
---
Union of Ontario Indians - Life Long Learning Coordinator
Under the direction of the Education Director, the Life Long Learning Coordinator is responsible for supporting the Education Director in the ongoing development and implementation of work plans associated with the Bilateral Process on Lifelong Learning. The Life Long Learning Coordinator works within an interdisciplinary education secretariat team including external partners, such as: First Nations, federal and provincial education files.
Closing Date: Friday, May 26, 2017 @ 4:30 p.m.
CLICK HERE for additional information and how to apply for this position.
---
Union of Ontario Indians - Fiscal Policy Analyst
The successful applicant for this position will be responsible for working under the supervision and direction of the Director of the Restoration of Jurisdiction Department and will be responsible for gathering and analyzing information to assist in the planning, development, interpretation and review of fiscal relations components of the Anishinabek Nation Governance Agreement, and for providing support to the Anishinabek Nation Governance Main Table, and for working within policy parameters and administrative guidelines.
Closing Date: Wednesday, May 24, 2017 @ 4:30 p.m.
CLICK HERE for additional information and how to apply for this position.
---
Union of Ontario Indians - Policy Analyst
The Union of Ontario Indians head office secretariat is located in North Bay and represents 40 member communities of the Anishinabek Nation. Employees are all members of a dynamic team collectively working towards achieving the vision and mission of the organization.
The successful applicant for this position will be responsible for:
The Policy Analyst is responsible for providing analysis on a wide range of policy and priorities for the UOI and for monitoring issues of concern to the UOI and offer technical support and advocacy as required. Outreach and liaison with UOI Regional Chiefs to identify and coordinate information and tracking of priority issues and outcomes reporting to the Director is a key component of this position.
Closing Date: Friday, May 26, 2017 at 4:30 p.m.
CLICK HERE for additional information and how to apply for this position.
---
By-Law Enforcement Coordinator
The By-Law Enforcement Coordinator is responsible for the development of a by-law enforcement regime that supports all by-laws passed by Chief & Council. This will include the development of a workplan for implementation, to coordinate and delivery training and information sessions, and to establish and manage partnerships.
By: Friday May 19, 2017 at 4:00 p.m.
CLICK HERE for full job description and how to apply.
---
Mechanical Engineering Technician Program - Confederation College
Resolute Forest Products is offering a career path for Indigenous students interested in growing their career in forestry.
Employment as a millwright is assured to 10 Indigenous graduates of the 2 year Mechanical Engineering Technician Program (MET) at Confederation College.
Enrolment starts fall 2017. Apply now to www.ontariocolleges.ca

CLICK HERE for the OSAP 2017-2018 Application Checklist for Applying Online.
CLICK HERE to view program flyer.
CLICK HERE for more information on the mechanical engineering techician program.
---
Welder fitter position
Location: Pointe au Baril, ON - 3 Vacancies available
By e-mail: info@theironworker.com
In person:
1549 Hwy 69, Box 278
Pointe Au Baril, ON P0G 1 KO
between 08:00 AM and 05:00 PM
Open to apply until: May 26, 2017
CLICK HERE for additional details job position.
---
Gezhtoojig Employment & Training
15 Week Certificate Program
Gezhtoojig Employment and Training in partnership with the Infrastructure Health and Safety Association and Cambrian College are seeking ABORIGINAL participants for this 15 week job readiness program.
This program will prepare individuals for integration into employment opportunities in the Power Line and Con-struction sector. As new power grids and infrastructure projects are being developed across Canada, the need for skilled workers in these industries are increasing.
This program is designed to prepare the trainee for entry level opportunities with various power and construction companies seeking safety con-scious ready to work employees.
CLICK HERE for full program details
---
Aboriginal Canadian Relations Certificate - Confederation College
The Aboriginal Canadian Relations Certificate is a five (5) credit college certificate program. This certificate will provide you with a basic understanding of the historical context that affects current Aboriginal and Canadian relationship building processes. This developing intercultural dialogue between Aboriginal people and Canadians will inform new social, political, economic and legal landscape(s) in Canada.
CLICK HERE for full course description
CLICK HERE to view the course flyer
---
Aboriginal Pre-Apprenticeship Program
Enrollment: 12 Aboriginal students are scheduled for 2017.
In-school Training: May 29th to Aug 11th, 2017
Work Placement: Aug 14th to October 6th, 2017
For more information contact Brian Alexander at 1-844-204-5197
CLICK HERE for course details.
---
Aboriginal Women in Trades Program
Do you want to develop your skills in the trades in a relaxed environment?
Are you interested in the trades but are not sure which trade is right for you?
This 12 week, culturally-based work readiness training program is geared to Aboriginal women who want to explore four key trade areas:
Building,
Construction,
Electrical,
Plumbing and
Carpentry
Start Date: June 2017 to August 2017
CLICK HERE for course details and how to apply
CLICK HERE for program details
CLICK HERE for registration form
---
Canadian Armed Forces Aboriginal Training Programs
The Aboriginal Training Programs are unique training and job opportunities for Aboriginal peoples from across Canada. The Forces offer three Training Programs that combine military lifestyle with cultural awareness. Bold Eagle, Raven and Black Bear.
These programs are six weeks long and will provide you with:
A taste of military training with the option with no commitment - of staying in the Forces
Training that is based on the Army Reserve Basic Military Qualification and is taught
by military instructors