Shkagamik-kwe Health Centre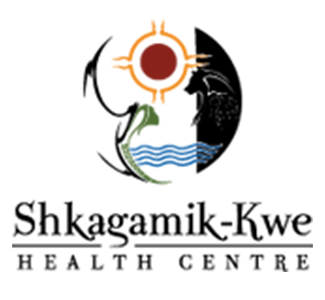 Currently, most residents access primary health care either at Shkagamik-Kwe Health Centre or health clinics and hospitals in the City of Greater Sudbury which is 60 km away.
Shkagamik-Kwe Health Centre provides occasional on-site outreach services. Providing primary care in Wahnapitae First Nation on reserve is a goal to be attained in the near future. Until that time, Medical Transportation services are available for members to travel to their scheduled medical appointments for pre-approved health services within the City of Greater Sudbury.
Shkagamik-Kwe Health Centre provides on-site outreach to Wahnapitae First Nation for such things as parenting skills; mental health and wellness and diabetes screening, support and prevention. Shkagamik-Kwe also provides traditional ceremony and teachings, an annual flu clinic for the community and bi-monthly foot care for senior clients.

FIRST NATIONS & ORGANZATIONS
Henvey Inlet First Nation; Nipissing First Nation; Magnetawan First Nation; Wasauksing First Nation; Dokis First Nation; Shkagamik-Kwe Health Centre

SPONSORS
Health Canada; Union of Ontario Indians; Indian and Northern Affairs Canada; Ministry of Health and Long Term Care; Northern Health Diabetes Network