Health Department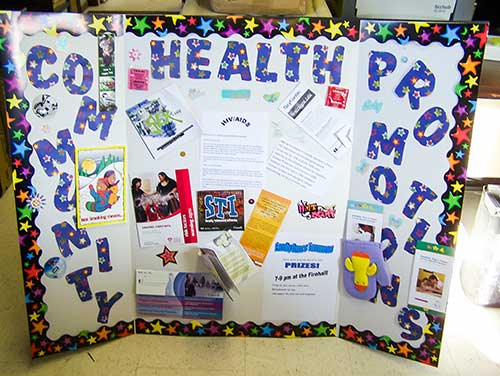 The health department staff works to raise awareness through educational activities for prevention though informative workshops, presentations, informational materials. The health department also provides supportive services for the overall health and wellbeing of clients in the community in a healthy environment. A monthly newsletter helps to keep everyone informed and up to date on the latest community events, activities, public health alerts, upcoming events as well as useful tidbits for a wide range of topics.
A Summer Day Camp is held each year and summer students are hired to help facilitate the program. Health programs are provided for children and youth, adults and families, seniors as well as the community as a whole.
Currently, the health staff consists of three full-time positions including a Health Director, Community Wellness Worker and Child & Youth Worker. Part-time contract employees include a Medical Driver and Buildings and Homecare Worker.
Message from the Director – Lynn Cote
The Norman Recollet Health Centre provides a wide range of culturally integrated health programs and services to promote awareness through educational events, activities and supports for the residents and members of our growing community, Wahnapitae First Nation.
"We aim to build a strong foundation for increasing the capacity for healthy lifestyles and growth for healthier individuals, families and community."
Health Policies
Medical Transportation Policy – Registered status Indians residing on the Wahnapitae First Nation are eligible to apply for medical transportation services.
Health Discretionary Policy – The Health Discretionary is to fund eligible applicants for health products and services not covered by OHIP or NIHB or other private health coverage.
Summer Day Camp Policy – The WFN Summer Day Camp offers various social and culturally safe activities for the children of Wahnapitae First Nation on site and to outings.
Health Plans
Pandemic Planning
Health & Safety Guidelines
First Nations & Inuit Health Transitional Agreement