Health Programs
Youth
Programs for families with young children aim to promote such things as nutrition, parenting skills, pre-natal/post-natal support and encourage the overall healthy development families and children. Weekly programming for the youth includes such things as sports and physical activities, self-esteem building; nutrition; socialization; community awareness.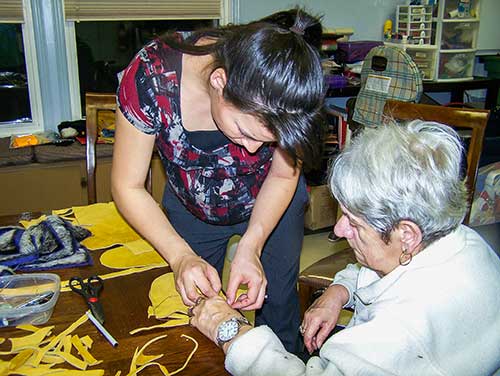 Senior
Senior residents access health programs that focus on their socialization, nutrition; support to access amenities; safety in the home; foot care; diabetes prevention and support to be able to live independently at home.
Social Gatherings
Social gatherings are held throughout the year to bring people together in a good way. Events such as a community fish fry, lip sync and talent contest; moccasin making workshop, fundraising barbeques or Christmas Party and pot luck dinner are some popular events that people enjoy within the community.
Health Services Offered, There is something for you….
Health Programs
Medical Transportation – Private Mileage/ Contract Driver to local medical appointments
Community Wellness Worker – Awareness workshops – referrals – community events
Community Support Services – Services to assist Seniors stay living in their homes
Home and Community Care – Homemaking – housecleaning – home maintenance
Aboriginal Diabetes Initiative – Lunch n Learns; Cooking sessions;
Healthy Babies Healthy Children – Good food vouchers; home visits
Healthy Child Development – Pre/post-natal support; transportation; parenting; nutrition
Building Healthy Communities (BHC) - Brighter Futures – Youth activities/events; referrals
BHC – Mental Health – Awareness workshops; referrals; crisis counselling
WFN Summer Day Camp – Summer crafts; cultural teachings; sports; field trips