News & Events
Have you found a news article about our community that you think we should share? Please send it to admin@wahnapitaefirstnation.com for consideration to be added to our website. Our community has made the news many times in recent years, and with your help, we can show community pride by sharing more of these stories.
Miigwetch
---
Carpenter Summer Program
Wahnapitae First Nation had their first Carpentry training program for Youth between the ages of 15 and 30 who have an interest in pursuing a career in carpentry.
Sponsored by CMHC, Glencore and WFN. We want to thank them for all their hard work in completing 5 sheds, 1 Desk Siding the showers at Roq Park and building a beautiful Gazebo here at the band office.
It was a great program and the youth would like to do something bigger next year. Good Luck with your studies this year.
CLICK HERE to read the about the Carpenter Summer Program success
---
Anishinabek Nation Citizenship Commissioner receives Order of Canada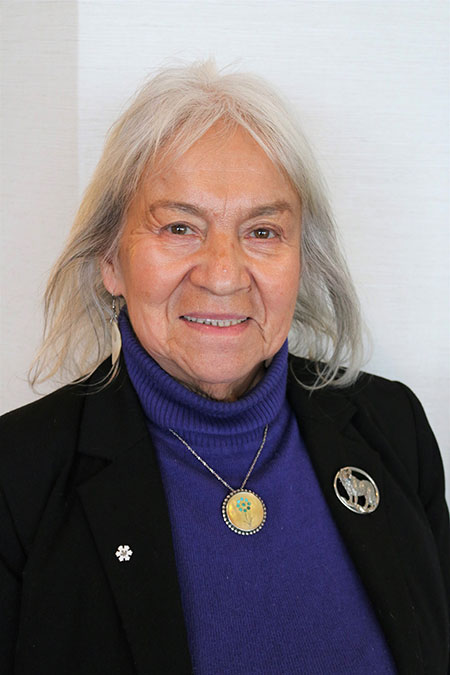 ANISHINABEK NATION HEAD OFFICE (September 7, 2018) - Anishinabek Nation Grand Council Chief Glen Hare would like to congratulate the Anishinabek Nation's Citizenship Commissioner Jeannette Corbiere Lavell (Keewednanung) on becoming a member of the Order of Canada.
"I was proud to attend the presentation of the Order of Canada to Jeannette Corbiere Lavell on behalf of the Anishinabek Nation," expressed Grand Council Chief Hare. "Jeannette is the Anishinabek Nation Citizenship Commissioner and has dedicated her life to fighting for women's rights and equality for Anishinaabe women.
Corbiere Lavell is a central figure in the pursuit of fairness and recognition for First Nations women and children, especially those who have lost their Indian status due to provisions of the Indian Act. Aside from lack of access to social and treaty benefits that are attached to Indian status, the loss of status can also carry a stigma in First Nations.
CLICK HERE to read the full media release.
Jeannette Corbiere Lavell - Photo by Laura Barrios
---
MP Serré encourages Nickel Belt - Greater Sudbury to participate in a consultation on telecommunication services
June 12, 2018 PRESS RELEASE
For Immediate Release
MP Serré encourages Nickel Belt - Greater Sudbury to participate in a consultation on telecommunication services.
"The Government of Canada is making sure that when it comes to telecom services, all Canadians benefit from improved quality, coverage and price."
NICKEL BELT / GREATER SUDBURY - Marc Serré, Member of Parliament for Nickel Belt, current Chair of the National Rural Caucus and past Chair and current member of the Northern Ontario Caucus, is proud that the federal government announced a series of measures to improve telecom services for Canadians. "This is a topic that has been a priority of mine since taking office in 2015. I have had countless meetings and conversations with the private sector, stakeholders, municipalities and constituents imploring the need for broadband and high-speed internet services for all of Northern Ontario residents, including in small municipalities and isolated First Nations communities that need it most to ensure their long-term survival." said Serré.
"High-speed Internet access is no longer a luxury; it is a key driver for improving Canadians' economic and social well-being. Internet access can help residents connect with the services they need, access medical help and fully participate in the digital economy." he continued.
---
Anishinabek Nation commends Moose Cree First Nation and volunteers for successful Little NHL
MISSISSAUGA, ON (March 15, 2017) – Anishinabek Nation Grand Council Chief Patrick Madahbee congratulates host community for the Little NHL - Moose Cree First Nation and the organizers, volunteers, LNHL executive and the many teams who participated.

"This has been a record-breaking year with 203 teams registered to play in this event," says Grand Council Chief Madahbee. "I commend the host community Moose Cree First Nation and all the folks who made this Little NHL a successful event yet again. It is so great to see the participation of the communities and the teams come out year after year."
---
Wahnapitae First Nation to be Included in Nickel Belt Riding
Queen's Park – This afternoon, members of the General Government Committee voted to pass NDP MPP France Gélinas' amendment to include Wahnapitae First Nation in the provincial riding of Nickel Belt. The committee was considering Bill 45, the Election Statute Law Amendment Act.
"This is fabulous news for the members of Wahnapitae First Nation and I am thrilled the committee agreed with my amendment to make this important change happen," said Nickel Belt MPP France Gélinas. "Last year, a similar attempt was voted down by the Liberal government."