News & Events
Have you found a news article about our community that you think we should share? Please send it to admin@wahnapitaefirstnation.com for consideration to be added to our website. Our community has made the news many times in recent years, and with your help, we can show community pride by sharing more of these stories.
Miigwetch
---
Water Keepers Journey: group on Indigenous canoe trek
By Angela Gemmill, CBC News Posted: Jun 28, 2016
A group of women from Wahnapitae First Nations is in the early stages of a 19-day ceremonial, Indigenous canoe trip from Sudbury to Sault Ste. Marie.
The Water Keepers Journey started at sunrise Sunday morning from Lake Wahnapitae.
The group plans to paddle 458 kilometres to Garden River First Nations, travelling between 20-30 kilometres per day.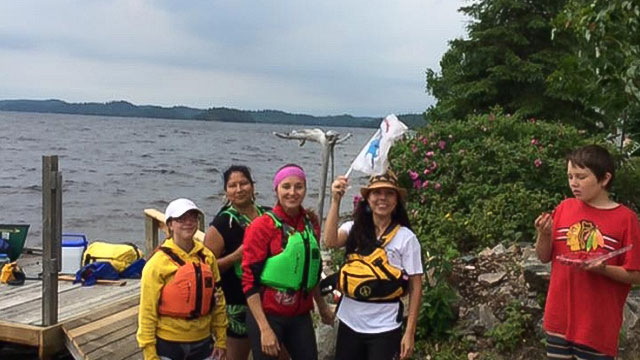 "Indigenous peoples in general are just very in touch with the water and the lands and just nature in general, and it's very important for us that we ensure that it remains protected," said Dakota Recollet, spokesperson for the group.
CLICK HERE to read the full article form CBC News.
---
Feds partner with Wahnapitae First Nation
By Ben Leeson, Sudbury Star, Wednesday, July 13, 2016
Jolene Recollet's new position as economic development intern at Wahnapitae First Nation has offered plenty of variety so far.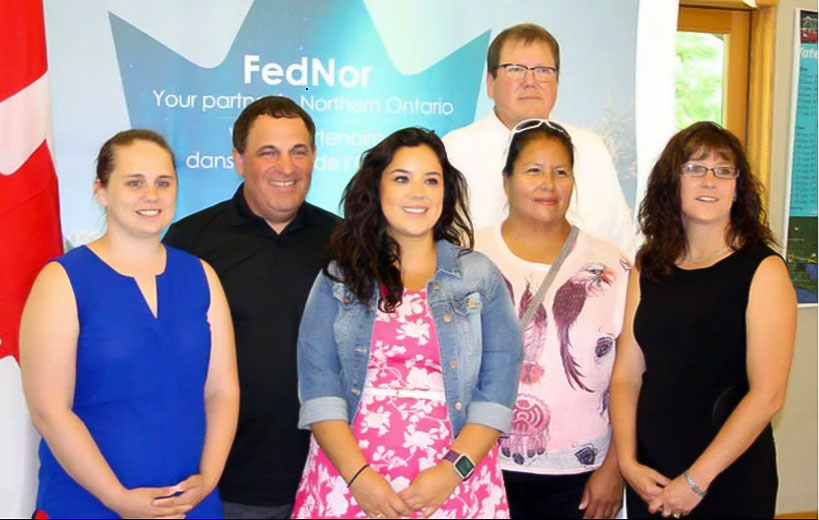 She has worked on a few projects already, and is about to take on a larger one, focused on the band-owned business, Rocky's, which features a restaurant, store, motel, camping facilities and marina.
Recollet was hired for a two-year youth internship through $63,000 in FedNor funding, announced by Nickel Belt MP Marc Serre on Wednesday.
---
Dole Foods Recall Warning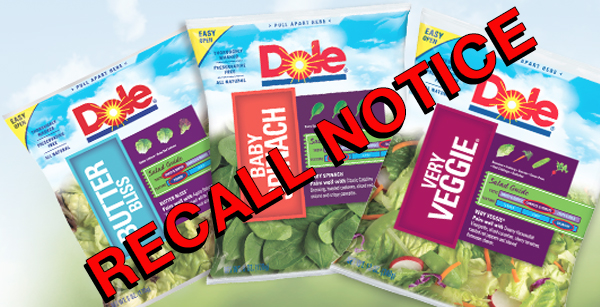 Recall details
Ottawa, January 22, 2016 - Dole Fresh Vegetables Inc., is recalling various pre-packaged chopped salads, salad blends and kits, and leafy green products from the marketplace due to possible Listeria monocytogenes contamination. Consumers should not consume and distributors, retailers and food service establishments such as hotels, restaurants, cafeterias, hospitals and nursing homes should not sell or use the recalled products described below.
This recall applies to all products manufactured from the Dole facility located in Springfield, OH. Affected product can be identified with a product code beginning with the letter "A" in the upper right-hand corner of the package.
Recalled products
The products listed below may have been repackaged or transformed into various in-store produced products, such as in-store made salads. Consumers who are unsure if they have purchased the affected products are advised to contact the retailer.
CLICK HERE to download full notice including a list of recalled products
---
Wahnapitae leads way in sustainable development
By Joey Krackle, Anishinabek News, December 15, 2015
Wahnapitae First Nation's Sustainable Development Department's primary objective is to effectively manage our territory and development in order to ensure that there are resources available for our future generations.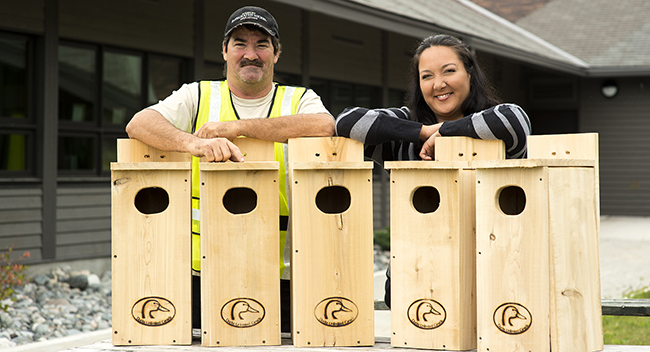 The department aims to provide a holistic and comprehensive approach to environmental management by implementing specific resource management targets and working with our industry and government partners to complement mutual resource objectives.
---
Congratulations!
To our Wahnapitae First Nation/Sudbury Integrated Nickel Operations - A Glencore Comapny scholarship recipients 2015/2016
Mineral Related
Dakota Recollet
Fawn Pettifer
Mining Support
Emma Roque
Erika Gollan
Congratulations! And we wish you continued success!