News & Events
Have you found a news article about our community that you think we should share? Please send it to admin@wahnapitaefirstnation.com for consideration to be added to our website. Our community has made the news many times in recent years, and with your help, we can show community pride by sharing more of these stories.
Miigwetch
---
Dole Foods Recall Warning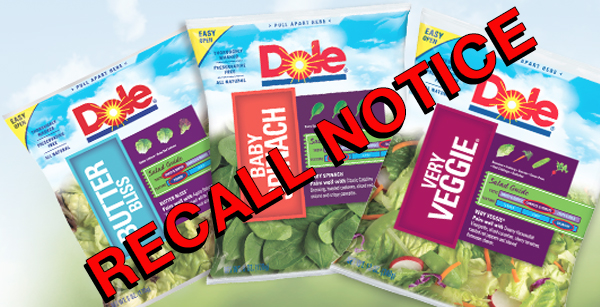 Recall details
Ottawa, January 22, 2016 - Dole Fresh Vegetables Inc., is recalling various pre-packaged chopped salads, salad blends and kits, and leafy green products from the marketplace due to possible Listeria monocytogenes contamination. Consumers should not consume and distributors, retailers and food service establishments such as hotels, restaurants, cafeterias, hospitals and nursing homes should not sell or use the recalled products described below.
This recall applies to all products manufactured from the Dole facility located in Springfield, OH. Affected product can be identified with a product code beginning with the letter "A" in the upper right-hand corner of the package.
Recalled products
The products listed below may have been repackaged or transformed into various in-store produced products, such as in-store made salads. Consumers who are unsure if they have purchased the affected products are advised to contact the retailer.
CLICK HERE to download full notice including a list of recalled products
---
Wahnapitae leads way in sustainable development
By Joey Krackle, Anishinabek News, December 15, 2015
Wahnapitae First Nation's Sustainable Development Department's primary objective is to effectively manage our territory and development in order to ensure that there are resources available for our future generations.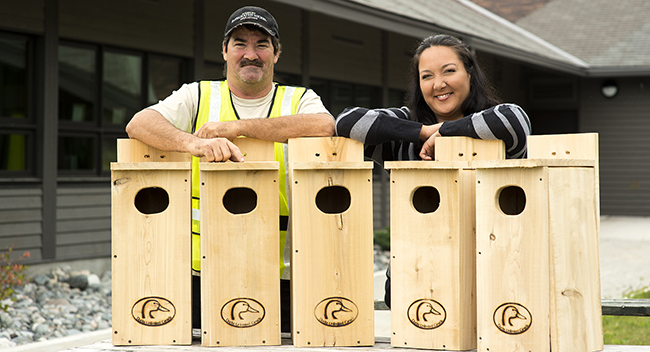 The department aims to provide a holistic and comprehensive approach to environmental management by implementing specific resource management targets and working with our industry and government partners to complement mutual resource objectives.
---
Congratulations!
To our Wahnapitae First Nation/Sudbury Integrated Nickel Operations - A Glencore Comapny scholarship recipients 2015/2016
Mineral Related
Dakota Recollet
Fawn Pettifer
Mining Support
Emma Roque
Erika Gollan
Congratulations! And we wish you continued success!
---
Aboriginal line crew program a success
By Ben Leeson, Sudbury Star, Friday, August 21, 2015
Jericho Pettifer started the line crew support program by dipping his toe in the water, but ended up immersing himself completely.
"It was way beyond what I expected," Pettifer said. "We actually got to do work. It almost felt like you were on the job site some days, so it helped us progress faster."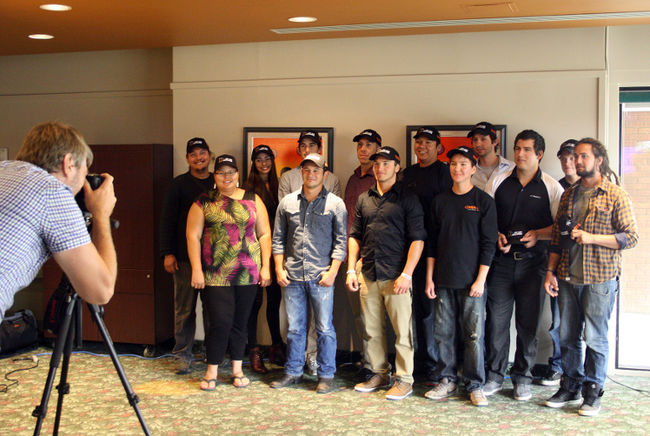 The Sudburian was one of 13 young aboriginal adults to receive their training certificates Friday morning in a graduation ceremony at Cambrian College, where they were recognized before launching entry-level careers in the power line and construction industries.
---
Anishinabek Youth Protect Mother Earth 2015
From the Anishinabek Nation YouTube Channel - "The Union of Ontario Indians invited Anishinabek youth to create a culturally-relevant campaign for environmental education and awareness to help protect Mother Earth. A session of sharing stories and ideas took place at the UOI Head Office in January 2015.
Check out the "Protect Mother Earth" resource booklet to learn how our youth across Anishinabek territory are raising awareness, working on the land, and taking care of the environment." website: www.anishinabek.ca
Watch for our very own Environmental Coordinator Cheryl Recollet (at 2:20) and Geology Student Dakota Recollet (at 3:01).