News & Events
Have you found a news article about our community that you think we should share? Please send it to admin@wahnapitaefirstnation.com for consideration to be added to our website. Our community has made the news many times in recent years, and with your help, we can show community pride by sharing more of these stories.
Miigwetch
---
Aboriginal line crew program a success
By Ben Leeson, Sudbury Star, Friday, August 21, 2015
Jericho Pettifer started the line crew support program by dipping his toe in the water, but ended up immersing himself completely.
"It was way beyond what I expected," Pettifer said. "We actually got to do work. It almost felt like you were on the job site some days, so it helped us progress faster."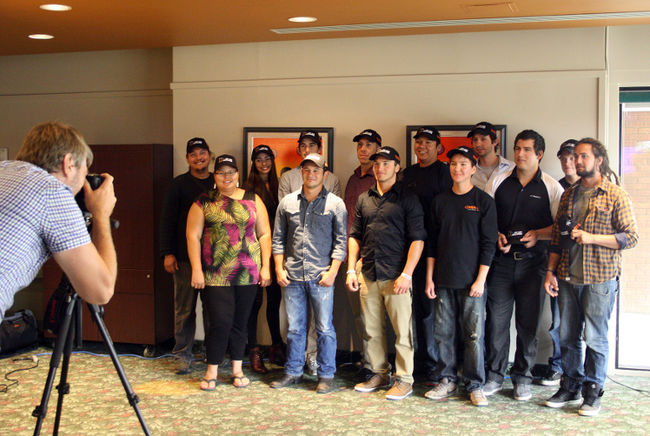 The Sudburian was one of 13 young aboriginal adults to receive their training certificates Friday morning in a graduation ceremony at Cambrian College, where they were recognized before launching entry-level careers in the power line and construction industries.
---
Anishinabek Youth Protect Mother Earth 2015
From the Anishinabek Nation YouTube Channel - "The Union of Ontario Indians invited Anishinabek youth to create a culturally-relevant campaign for environmental education and awareness to help protect Mother Earth. A session of sharing stories and ideas took place at the UOI Head Office in January 2015.
Check out the "Protect Mother Earth" resource booklet to learn how our youth across Anishinabek territory are raising awareness, working on the land, and taking care of the environment." website: www.anishinabek.ca
Watch for our very own Environmental Coordinator Cheryl Recollet (at 2:20) and Geology Student Dakota Recollet (at 3:01).
---
An expression of gratitude
Paul Little Bear Recollet would like to acknowledge the generous support of the Dream Catcher Fund who enabled Little Bear to participate in Junior A hockey with the 2015 Greater Sudbury Royals and the Sturgeon Falls Lumber Jacks.
It is through organizations such as the Dream Catcher fund that encourages First Nation youth to follow their dreams and excel in their aspirations!
Chi-Miigwetch Dream Catcher Fund!
---
An important mandatory carbon monoxide alarm law reminder notice from our Fire Chief, Nolan Roque
From Hawkins-Gignac Foundation For CO EducationHawkins-Gignac Foundation For CO Education on YouTube: "Ontario's new mandatory carbon monoxide alarm law - The Hawkins-Gignac Act - requires CO alarms near all sleeping areas. This heartfelt and informative video tells the story of our mission at the Hawkins-Gignac Foundation and what every homeowner in Ontario needs to know about this new law.

Keep your family safe from the 'Silent Killer', get a CO alarm."
---
Wahnapitae's Dakota Recollet is aiming for a career in geology.
By Rick Garrick, Anishinabek News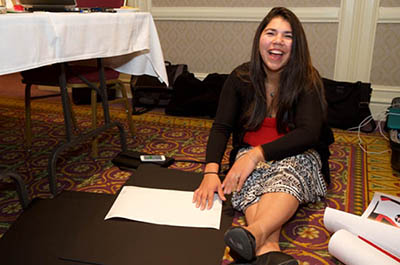 WAHNAPITAE FIRST NATION – Dakota Recollet has a long-term goal to help First Nation communities create sustainable development partnerships with mining companies similar to her own community's partnerships. CLICK HERE TO READ MORE