News & Events
Have you found a news article about our community that you think we should share? Please send it to admin@wahnapitaefirstnation.com for consideration to be added to our website. Our community has made the news many times in recent years, and with your help, we can show community pride by sharing more of these stories.
Miigwetch
---
Wahnapitae First Nation joins growing Green Economy network
November 24, 2016 For Immediate Release

SUDBURY - Green Economy North is excited to add Wahnapitae First Nation to its growing membership.
"We are thrilled to welcome Wahnapitae First Nation the 10th member of our program, and as the first indigenous organization in our Ontario-wide network," said Richard Eberhardt, Program Manager. "Wahnapitae First Nation has an excellent reputation among local Indigenous organizations for its commitment to sustainable development."
Working with Green Economy North, Wahnapitae First Nation will measure and manage its energy usage and carbon emissions, and will set a target for reductions.
---
The Great Lakes Gathering. For the Water. Ojibway Park.
Sault on Line - By Lynne Brown - July 13, 2016
On Thursday July 14 to July 17th, hundreds of people will gather on the shores of Lake Huron at Ojibway Park in Garden River First Nation for the Great Lakes Gathering.
A Sunrise Ceremony will open four days of ceremonies, welcoming Nibi Onji Canoe Journey and Water Keepers Journey, two separate ceremonial canoe journeys which started in June, and became one approximately three weeks ago.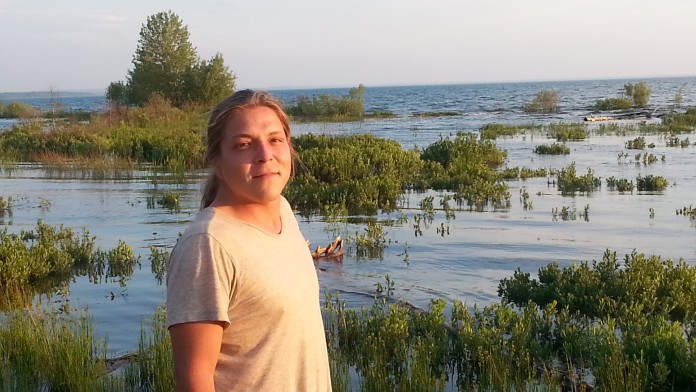 Edward E. George, Stoney Point First Nation is Nibi Onji Canoe Journey. Saultonline sat down with Edward at Ojibway Park on Tuesday, and will share a story later about his journey. An epic journey that inspired many along the route, including canoe paddlers who joined Nibi Onji and are still with him, paddling their way to Sunrise Ceremony on Thursday, July 14th. Edward has had incredible shore support as well. Joanne Robertson (Fiddlehead Farms, Goulais River) is mapping the route and a person call follow along via Facebook page.
CLICK HERE to read the full article.
---
Following Their Ancestors
By Ben Leeson, Sudbury Star, Wednesday, July 20, 2016
Stefanie Recollet and Josie Langelier expected a workout on the water when they set out from Wahnapitae First Nation on a marathon three-week canoe journey to Garden River, but the more gruelling parts were often on land.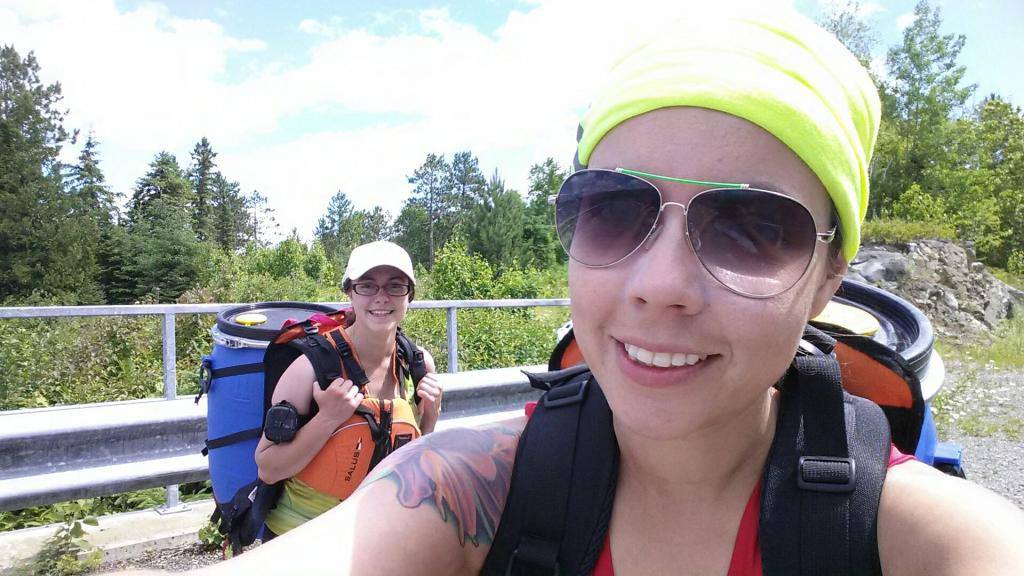 Water Keepers Journey, a ceremonial trip from Lake Wanapitei down to Lake Huron, then along the North Shore toward the St. Mary's River, followed as closely as possible the traditional waterway used by indigenous people for centuries.
CLICK HERE to read the full article.
---
Ceremonial canoe trip from Sudbury to Sault Ste. Marie - Morning North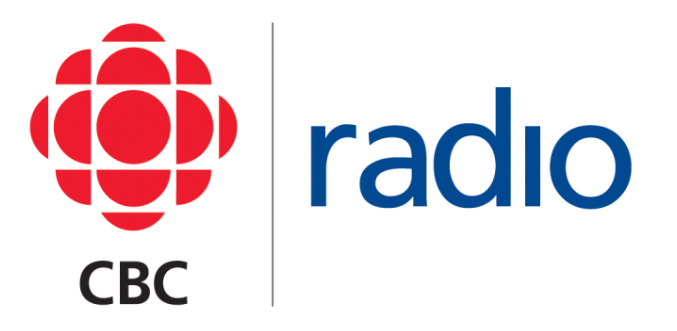 June 28, 2016 Season 2016, Episode: 300254509 05:24
A small group of canoers are paddling from Wahnapite First Nations to Garden River First Nation, near Sault Ste Marie. The trek is known as the Water Keepers Journey. The CBC's Angela Gemmill spoke with Dakota Recollet to find out more about the journey.
CLICK HERE to listen to the interview.
---
Women canoeing from Sudbury to Garden River
Wednesday, June 29, 2016 (Charlie Pinkerton/Special to The Sault Star)
Stephanie Recollet and Josie Langelier will attend the Great Lakes Water Gathering, but not before paddling over 450 km to get there.
The two Wahnapitae First Nations women launched from the reserve on Sunday and have been making their way to the Garden River First Nation by water since.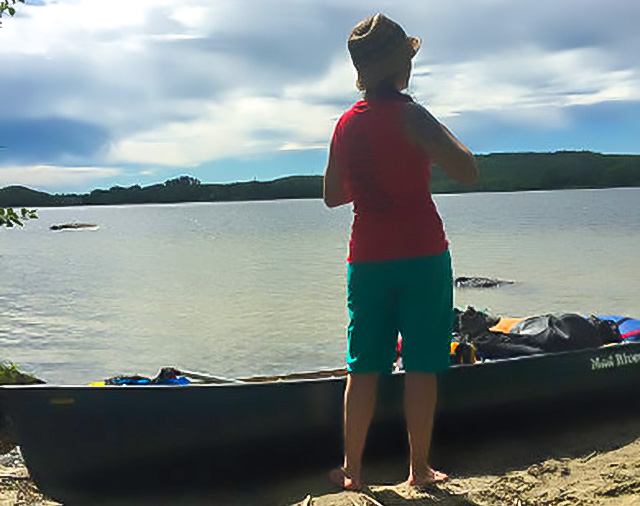 The purpose of the Water Keepers Journey is to raise awareness for how sacred the water is to First Nations people and how important it is that the water remains protected.
"It's a very big deal for our community, as well as a lot of other ones," said Dakota Recollet, the lead of the grounds crew for the journey.
Stephanie came up with the idea for the journey with help from other women in the Wahnapitae First Nation. In Wahnapitae culture women are the traditional protectors of the water.
CLICK HERE to read full article from the Sault Star.