Sustainable Development
Message from our Director, Cheryl Recollet, MSc. EP
The Wahnapitae First Nation (WFN) Sustainable Development department is responsible for the management of lands and resources within the WFN territory. Our primary objective is to effectively manage our territory and development in order to ensure that there are resources available for our future generations. We aim to provide a holistic and comprehensive approach to environmental management by implementing specific resource management targets and working with our industry and government partners to complement mutual resource objectives.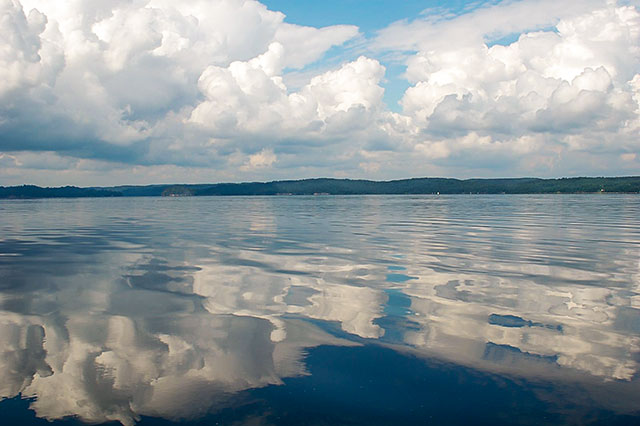 We support informed decision making and utilize the most accurate up-to-date information and technology to develop pro-active environmental solutions. We utilize a planning tool that integrates environmental, economic development, cultural/social and leadership priorities while maintaining accurate baseline data collection, protecting aboriginal rights and title and using our traditional knowledge to inform project design and decision making processes.
The Wahnapitae First Nation recognizes the importance of relationship building and continuously work with industry, government and First Nation bodies to foster effective positive relationships that support principles of sustainable development. We understand that our territory it is a multijurisdictional environment which requires coordinated management of our resources. It is with this understanding that we enhance relationship building efforts related to resource development in our territory. We have an eco-system based approach to resource management.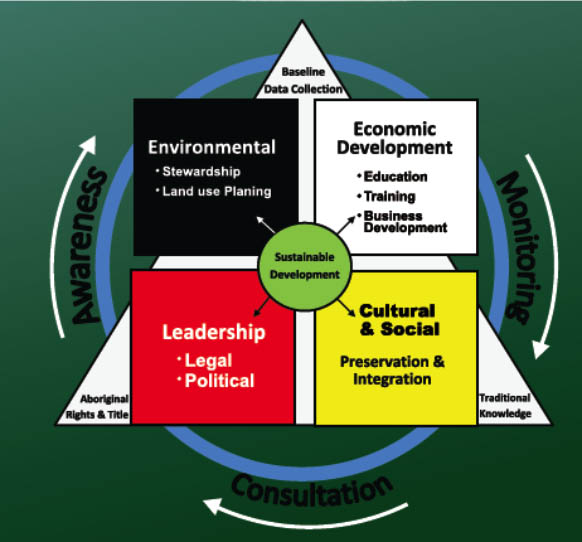 Our Sustainable Development webpages have been structured around these resource management areas and describes projects, programs, plans and policies associated with each of these targets on three planning levels: community level, watershed level and treaty level.
Our resource management targets include:
Cultural Heritage Resources
Water Resources and Aquatic Ecosystems
Biodiversity and Terrestrial Habitats
Forest Resources, Lands and Soils
Tourism, Recreation and Access
Minerals and Energy Resources
We acknowledges the effectiveness of capacity building efforts and emphasize the continued progress of furthering the capacity of Wahnapitae First Nation and its members in hopes of developing strong expertise in a variety of specializations. The Sustainable Development department advocates continual improvement and strives to ensure that our team and members are receiving strong training and development to support informed environmental solutions for our community and partners.