Youth Events
---
Indigenous Me Youth Publication Contest
CALLING FOR INDIGENOUS STUDENTS TO SHARE THEIR STORIES
Are you an Indigenous student enrolled in grades 7 or 8, or in high school? We want to hear from you!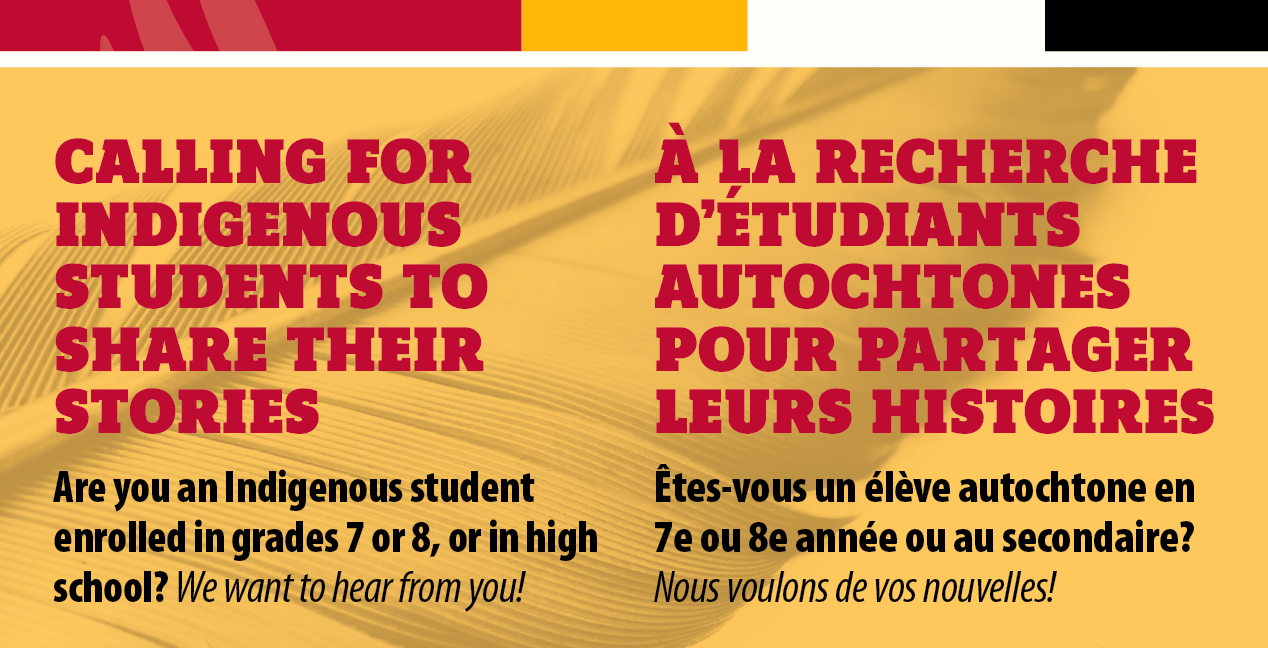 Learn More About The Indigenous Me Youth Publication Contest
PA Day Workshop
WFN Administration Department would like ALL STUDENTS THAT RIDE THE WFN School Bus to attend this important workshop.
FRIDAY, JUNE 12, 2015 At the WFN Centre of Excellence
9:00 —11:00 a.m.
A brief video about School Bus Evacuation procedures.
A practical exercise in which all students will learn and practice a safe evacuation procedure
11:00-11:30 a.m. Lunch provided 12:00 p.m.
Departure to Silver City;
(Jurassic World at 1:30 p.m., other movie announced June 2)
Return time (approx. 4:45—5 p.m. (announced June 2)
Admission paid at Silver City for School Bus Riders and a parent, Chaperone for children aged 4-9 yrs. Please send snack money for any popcorn, drinks etc.
Any questions, please call Debbie Plain-McGregor at WFN Centre of Excellence at 705-858-0610 ext. 221