Aanii - Welcome to the Wahnapitae First Nation website.
Our traditional name is Wahnapitaeping "That place where the water is shaped like a molar tooth".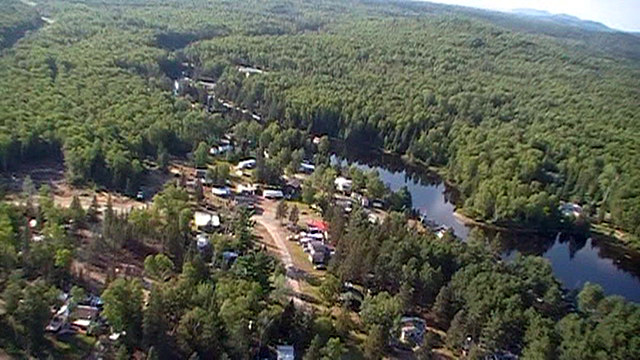 Our vision for this website is to provide information to our band members, stakeholders and others interested in our community. We are proud of our rich heritage and culture and want to share that information with you.
The site will hold a wealth of accurate information about Wahnapitae First Nation and our history as well as additional up to date information in our members section.
We invite you to comment on what you see here as well as provide us with suggestions to provide a balanced website experience for you.
---
North America Indigenous Games 2017
Amazing Performance By Nicholas Burke!
Nicholas received medals in all events that he entered
U16 Boys 4x400 RELAY Ontario BRONZE (Lex Hergott, Dallas Kooses, Keifer Scott, Nicholas Burke)
U16 Boys HIGH JUMP - Nicholas Burke - GOLD
U16 Boys 4x100 RELAY Ontario BRONZE Lex Hergott, Keifer Scott, Dylan Yzanbrandt, Nicholas Burke)
800m U16 Boys - Nicholas Burke - SILVER
300m U16 Boys –Nicholas Burke—SILVER
From all of your supporters here at Wahnapitae First Nation, We congradulate you on your great accomplishments and wish you luck in all your atheletic dreams!
---
Sudbury Integrated Nickel Operations Scholarship Fund
Both Wahnapitae First Nations (WFN) and Sudbury Integrated Nickel Operations (Sudbury INO), a Glencore Company, believe in the importance of a good education for Community members for the betterment of both Wahnapitae First Nation and operations in the Sudbury area.
Sudbury INO, through a formal agreement with WFN in 2008, has sponsored an annual scholarship fund to support post-secondary education and training programs. The scholarship fund is aimed at assisting community members of WFN to pursue careers in the mining related and mineral processing related fields.
Both WFN & Sudbury INO have established a joint Human Resources Working group to develop the criteria and mechanisms to select candidates and to administer this scholarship fund.
All requirements/documentation must be submitted together no later than September 15, 2017 to be considered in the up-coming semester & year scholarship (2017-2018).
---
Gordon Roque Scholarship
This scholarship was established in 2001 in memory of Mr. Gordon Roque, for his contributions to the Wahnapitae First Nation community. The primary purpose of this scholarship is to financially assist individuals in fulfilling their aspirations. Scholarships will be awarded to individuals committed to the
advancement and improvement of the quality of life for Native peoples.
SCHOLARSHIP DETAILS:
Two Gordon Roque scholarships, each worth $500 will be awarded to Aboriginal students enrolled in postsecondary
school programs.
Each scholarship is awarded for one year. For scholarship recipients to continue to receive an annual scholarship after the first year, they must re-apply annually.
CLICK HERE to view additional Scholarships available
---
About / Contact Us

Monday-Thursday 12:00 pm - 7:00 pm
Friday-Saturday 11:00 am - 10:00 pm
Sunday 11:00 am - 7:00 pm
GAS BAR/STORE HOURS
Monday-Thursday 9:00 am - 7:00 pm
Friday-Saturday 9:00 am - 10:00 pm
Sunday 9:00 am - 7:00 pm
Employment & Program OPPORTUNITIES
***NEW POSTINGS!
Family Well-Being Worker
Cultural Worker
Home Help Worker
Part time casual Attendant - Benbowopka Treatment Centre
Part-time custodian - Benbowopka Treatment Centre
Indigenous Studies webinar series - Contact North
Mechanical Engineering Technician Program
Aboriginal Canadian Relations Certificate
Canadian Armed Forces Aboriginal Training Programs
Visit our Employment Page for more details.
In The NEWS!
WFN to be Included in Nickel Belt Riding
Queen's Park – This afternoon, members of the General Government Committee voted to pass NDP MPP France Gélinas' amendment to include Wahnapitae First Nation in the provincial riding of Nickel Belt. The committee was considering Bill 45, the Election Statute Law Amendment Act.
Women canoeing from Sudbury to Garden River
Stephanie Recollet and Josie Langelier will attend the Great Lakes Water Gathering, but not before paddling over 450 km to get there.
Visit our New & Events page to read all about it!

Community Information
Anishinabek Police Governing Authority
Labour Relations Update to Communities We would like to take this opportunity to share some information regarding the collective bargaining negotiations that have been taking place between the Police Council, comprised of the Chiefs of each community.
Please see our Community Information page to read recent updates and community information as it becomes available.
Economic Development Opportunity
You have viewed our design concept and we have listened to your input!
Chi-Meegwetch to everyone that has provided us feedback throughout this project
We are encouraged by your views and feedback. We are listening to you and the more we hear from you the better our project will be. WFN assures you these comments will help the consultants complete the feasibility and subsequent business plan. From Muskoka chairs, to the site conditions and everything in between, every single comment is important to the project! We will do our best to answer your questions as the process unfolds, so please keep the dialogue going.
So where are we at now?