Aanii - Welcome to the Wahnapitae First Nation website.
Our traditional name is Wahnapitaeping "That place where the water is shaped like a molar tooth".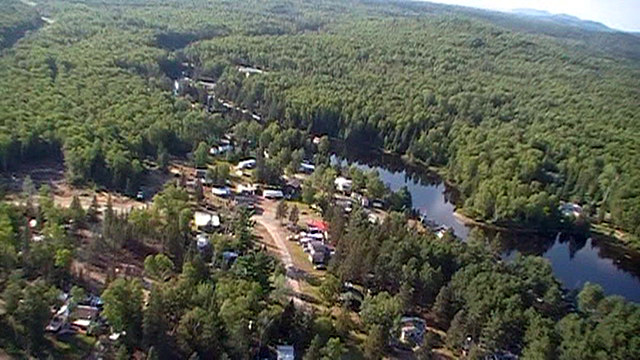 Our vision for this website is to provide information to our band members, stakeholders and others interested in our community. We are proud of our rich heritage and culture and want to share that information with you.
The site will hold a wealth of accurate information about Wahnapitae First Nation and our history as well as additional up to date information in our members section.
We invite you to comment on what you see here as well as provide us with suggestions to provide a balanced website experience for you.
Electricity Bills To Decrease In 2017!
Starting January, 2017 you should see *TWO ways in which your electricity bills have decreased!

1. 8% Provincial Rebate:
A rebate from the Ontario government equivalent to the 8% provincial portion of HST -> Everyone living in Ontario who are billed for low, medium, or high density service are eligible, including those living on reserve!
2. Reduced Delivery Charges for *Low Density Service Customers:
Residents in low-density service zones will receive an increased Rural or Remote Rate Protection (RRRP) credit of $29.00 a month (from the existing credit of $31.50 per month)
You should see the following statement on your electricity bills starting in January: "Your delivery charge is reduced through Rural or Remote Rate Protection by $60.50 per month.
CLICK HERE to view the information flyer
---
50th Alumni: Cambrian College, Cheryl Recollet
About / Contact Us

WINTER HOURS
Monday-Thursday 12:00 pm - 7:00 pm
Friday-Saturday 11:00 am - 10:00 pm
Sunday 11:00 am - 7:00 pm
GAS BAR/STORE HOURS
Monday-Thursday 9:00 am - 7:00 pm
Friday-Saturday 9:00 am - 10:00 pm
Sunday 9:00 am - 7:00 pm
JOB OPPORTUNITIES
***NEW POSTINGS!
Gezhtoojig Employment & Training - Reg Canard at WFN
Gezhtoojig Employment & Training - 15 Week Certificate Program
Aboriginal Canadian Relations Certificate
Aboriginal Pre-Apprenticeship Program
Aboriginal Women in Trades Program
Canadian Armed Forces Aboriginal Training Programs
Visit our Employment Page for more details.
In The NEWS!
WFN to be Included in Nickel Belt Riding
Queen's Park – This afternoon, members of the General Government Committee voted to pass NDP MPP France Gélinas' amendment to include Wahnapitae First Nation in the provincial riding of Nickel Belt. The committee was considering Bill 45, the Election Statute Law Amendment Act.
Women canoeing from Sudbury to Garden River
Stephanie Recollet and Josie Langelier will attend the Great Lakes Water Gathering, but not before paddling over 450 km to get there.
Visit our New & Events page to read all about it!

Community Information
Anishinabek Nation Governance December 2016
Please see our Community Information page read to read bulletin for a recent update on Anishinabek Nation Governance 2016.
Economic Development Opportunity
You have viewed our design concept and we have listened to your input!
Chi-Meegwetch to everyone that has provided us feedback throughout this project
We are encouraged by your views and feedback. We are listening to you and the more we hear from you the better our project will be. WFN assures you these comments will help the consultants complete the feasibility and subsequent business plan. From Muskoka chairs, to the site conditions and everything in between, every single comment is important to the project! We will do our best to answer your questions as the process unfolds, so please keep the dialogue going.
So where are we at now?