Aanii - Welcome to the Wahnapitae First Nation website.
Our traditional name is Wahnapitaeping "That place where the water is shaped like a molar tooth".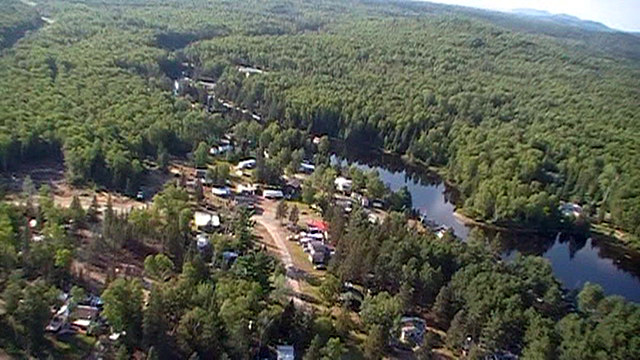 Our vision for this website is to provide information to our band members, stakeholders and others interested in our community. We are proud of our rich heritage and culture and want to share that information with you.
The site will hold a wealth of accurate information about Wahnapitae First Nation and our history as well as additional up to date information in our members section.
We invite you to comment on what you see here as well as provide us with suggestions to provide a balanced website experience for you.
Anishinabek Evening of Excellence
Wednesday August 1, 2018 at the Casino Rama • Silvernlghtlngale Ballroom
Four (4) scholarships in the amount of $2,500.00 each will be awarded to Anishinabek First Nation students at the post-secondary level for academic excellence.
Closing date for scholarship applications is Friday, June 15, 2018
Applications can be submitted by mail, email, or fax to:
Jason Restoule, Manager, Anishinabek Nation 7th Generation Charity
1 Migizii Miikan,
P.O. Box 711,
North Bay, ON P1B 8J8
Phone: (705) 497-9127 or 1-877-702-5200 Fax: (705) 497-9135 Email: an7gc@anishinabek.ca Visit the website, www.an7gc.ca
CLICK HERE for eligibility and application instructions.
---
Polling Notice 2018
Notice is hereby given to the electors of the Wahnapitae First Nation that a poll will be held to elect a Chief and 4 Councillors on Wahnapitae First Nation on the 16th day of June, 2018, from eight o'clock (8:00) a. m. until eight o'clock (8:00) p.m. at the following location: Center of Excellence Maandooshgamig
The votes will be counted at Wahnapitae First Nation at the Center of Excellence Maandooshgamig, on the 16th day of June 2018.
The results will be declared immediately following the count.
CLICK HERE for read the full notice.
---
Anishinabek Veterans Memorial Golf Tournament
When: Thursday, June 14, 2018
4-Person Scramble - Shot Gun Start 11:00 am
Registration Fee is $250 per person or $1000 per foursome
Great partnership opportunities, or for more information please contact Manager Jason Restoule
Phone: 705-497-9127 Toll Free: 1-877-702-5200 Email: an7gc@anishinabek.ca
---
Attention WFN Members
Governance Policy Member Notice
This document may be cited as the Wahnapitae First Nation Governance Procedures Policy. The policy describes and formalizes the regulations respecting Council procedures and protocol for effective and efficient governance.
WFN members to view the new Goverance Policy, login to the member section of the website.
If you are not a registered member for the WFN website please email: admin@wahnapitaefirstnation.com
Amendments to Wahnapitae First Nation Election Code 2017
There has being changes to the WFN Election code please login to the members section to review the changes.
If you are not a registered member for the WFN website please email: admin@wahnapitaefirstnation.com
---
About / Contact Us
ATTENTION MEMBERS
Our next Chief and Council meeting is April 30, 2018 @ 6PM in the Maan Doosh Gamig.
Deadline for submission to agenda is 7 days before Meeting Date. No Late submissions will be add after that date.
---

GAS BAR/STORE HOURS
Open 7 days a week 9am-7pm.
We are in the off season so our hours have changed. Once the trails are open for the sledders our hours will change again and the restaurant will be open again
Employment & Program OPPORTUNITIES
***NEW POSTINGS!
Provincial Manager - Ontario Aboriginal Head Start Association
Indigenous Community Educator - Ontario Aboriginal Head Start Association
Administrative Assistant - Ontario Aboriginal Head Start Association
Health Transformation Project Manager - Anishinabek Nation
Health Transformation Administrative Coordinator - Anishinabek Nation
Geographic Information System (GIS) Projects Coordinator - Anishinabek Nation
Indigenous Studies webinar series - Contact North
Canadian Armed Forces Aboriginal Training Programs
Visit our Employment Page for more details.
In The NEWS!
Anishinabek Nation commends Moose Cree First Nation and volunteers for successful Little NHL
MISSISSAUGA, ON (March 15, 2017) – Anishinabek Nation Grand Council Chief Patrick Madahbee congratulates host community for the Little NHL - Moose Cree First Nation and the organizers, volunteers, LNHL executive and the many teams who participated.
Visit our New & Events page to read all about it!

Community Information
Bill C-61 receives Royal Assent
ANISHINABEK NATION HEAD OFFICE, Nipissing First Nation (December 15, 2017)—On behalf of the Anishinabek Nation, Grand Council Chief Patrick Madahbee would like to extend congratulations to the 23 Participating First Nations and the Kinoomaadziwin Education Body (KEB) on the Royal Assent of Bill C-61, the Anishinabek Nation Education Agreement Act.
Visit our Community Information page to read the full article!
Economic Development Opportunity
You have viewed our design concept and we have listened to your input!
Chi-Meegwetch to everyone that has provided us feedback throughout this project
We are encouraged by your views and feedback. We are listening to you and the more we hear from you the better our project will be. WFN assures you these comments will help the consultants complete the feasibility and subsequent business plan. From Muskoka chairs, to the site conditions and everything in between, every single comment is important to the project! We will do our best to answer your questions as the process unfolds, so please keep the dialogue going.
So where are we at now?