Aanii - Welcome to the Wahnapitae First Nation website.
Our traditional name is Wahnapitaeping "That place where the water is shaped like a molar tooth".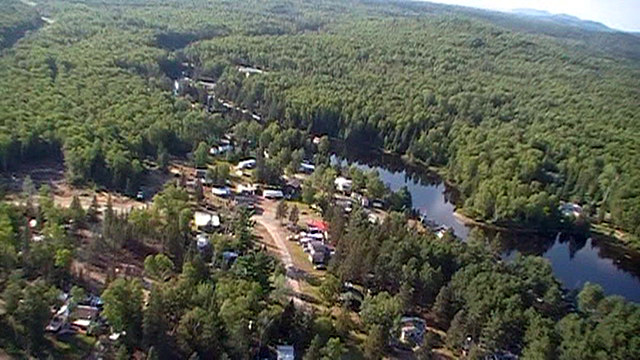 Our vision for this website is to provide information to our band members, stakeholders and others interested in our community. We are proud of our rich heritage and culture and want to share that information with you.
The site will hold a wealth of accurate information about Wahnapitae First Nation and our history as well as additional up to date information in our members section.
We invite you to comment on what you see here as well as provide us with suggestions to provide a balanced website experience for you.
50th Alumni: Cambrian College, Cheryl Recollet
About / Contact Us
Community Energy Plan - UPDATE
Did you know that Wahnapitae is positioned perfectly to receive energy from the sun, as many community homes face south and southwest? The Community Energy Planning team is using a computer software program called RETScreen to measure just how much energy can be captured from the sun.
JOB OPPORTUNITIES
***NEW POSTINGS!
Mineral Development Advisor - WFN
Data Management/Evaluator
Mental Health & Addictions Central Intake Worker
Mental Wellness Counsellor/Clinical Supervisor
Addictions Support Coordinator
Administrative Assistant
Training Specialist (Beauty From Ashes/ ALET)
Addictions Support Coordinator - SSM
Youth Program Coordinator
Paramedic program
Practical Nurse program
Personal Support Worker program
Gezhtoojig Employment & Training - January Workshops
General Manager - Rocky's
Short Order Cook - Rocky's
Executive Director
Canadian Armed Forces Aboriginal Training Programs
Visit our Employment Page for more details.
In The NEWS!
Visit our New & Events page to read all about it!
WFN to be Included in Nickel Belt Riding
Queen's Park – This afternoon, members of the General Government Committee voted to pass NDP MPP France Gélinas' amendment to include Wahnapitae First Nation in the provincial riding of Nickel Belt. The committee was considering Bill 45, the Election Statute Law Amendment Act.
Women canoeing from Sudbury to Garden River
Stephanie Recollet and Josie Langelier will attend the Great Lakes Water Gathering, but not before paddling over 450 km to get there.
Feds partner with Wahnapitae First Nation
Jolene Recollet's new position as economic development intern at Wahnapitae First Nation has offered plenty of variety so far.
UP COMMING EVENTS
Read the letter from Grand Council Chief
RE: Ratification of self-government agreement on education, and a list of upcoming dates and locations for community information meetings.
Visit our Community Information page for details.
---
Our 2016 October newsletter
October - BINAAKWE GIIZIS - "Leaves Falling Down Moon". In our newsletter you will find upcoming events, community information and childrens activities and much more!
To view online or print your own copy of the 2016 October newsletter visit our Community Newsletter page.