Aanii - Welcome to the Wahnapitae First Nation website.
Our traditional name is Wahnapitaeping "That place where the water is shaped like a molar tooth".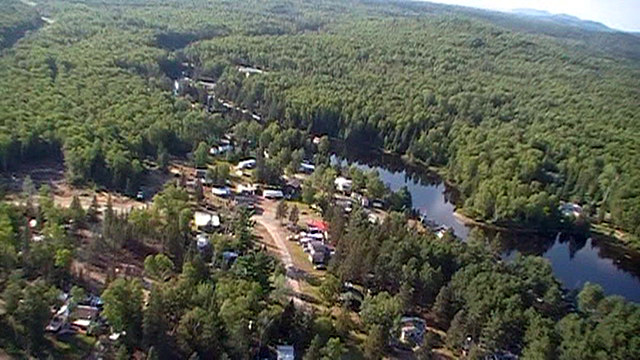 Our vision for this website is to provide information to our band members, stakeholders and others interested in our community. We are proud of our rich heritage and culture and want to share that information with you.
The site will hold a wealth of accurate information about Wahnapitae First Nation and our history as well as additional up to date information in our members section.
We invite you to comment on what you see here as well as provide us with suggestions to provide a balanced website experience for you.
Waubetek 2018 Student Bursary Business Educational Award
The Waubetek Business Development Corporation student bursary was launched in 2003 to assist Aboriginal post-secondary students. This bursary is intended to aid the Aboriginal student enrolled in a Business, Accounting or Economic related program.
To be eligible: the application and supporting documents are to be received by Waubetek Business Development Corporation by: 4:30 p.m. EST on January 26, 2018.
Completed application package MUST contain:
FULLY completed application form
COPY of your most recent transcripts
LETTER of support from a Professor or Instructor, or from an Aboriginal owned business.
300 word Essay on Economic Development
Head shot photo
Certificate of Indian Status card
CLICK HERE to read the Waubetek 2018 Student Business Educational Award Poster
CLICK HERE for the application to apply
---
About / Contact Us

Monday-Thursday 12:00 pm - 7:00 pm
Friday-Saturday 11:00 am - 10:00 pm
Sunday 11:00 am - 7:00 pm
GAS BAR/STORE HOURS
Monday-Thursday 9:00 am - 7:00 pm
Friday-Saturday 9:00 am - 10:00 pm
Sunday 9:00 am - 7:00 pm
Employment & Program OPPORTUNITIES
***NEW POSTINGS!
Business Planning Intern (MNDM)
Northern Development Intern (MNDM)
Mine Project Engineer Intern (MNDM)
Project Intern, Deputy Minister's Office (MNDM)
Ring of Fire Intern (MNDM)
Human Resource Administrator - WFN
Ring of Fire Intern (MNDM)
Northern Development Intern (MNDM)
Mine Project Engineer Intern (MNDM)
Business Planning Intern (MNDM)
Project Intern (MNDM)
Indigenous Studies webinar series - Contact North
Canadian Armed Forces Aboriginal Training Programs
Visit our Employment Page for more details.
In The NEWS!
Women canoeing from Sudbury to Garden River
Stephanie Recollet and Josie Langelier will attend the Great Lakes Water Gathering, but not before paddling over 450 km to get there.
Visit our New & Events page to read all about it!

Community Information
Kinoomaadziwin Education Body At A Glance
The Kinoomaadziwin Education Body (KEB) is a not-for-profit corporation that the Anishinabek First Nations approved by Grand Council Resolution in 2010. The KEB has a 12-member Board of Directors that is made-up of representatives from the four (4) Anishinabek Regional Education Councils.
Visit our Community Information page to read the full article!
Economic Development Opportunity
You have viewed our design concept and we have listened to your input!
Chi-Meegwetch to everyone that has provided us feedback throughout this project
We are encouraged by your views and feedback. We are listening to you and the more we hear from you the better our project will be. WFN assures you these comments will help the consultants complete the feasibility and subsequent business plan. From Muskoka chairs, to the site conditions and everything in between, every single comment is important to the project! We will do our best to answer your questions as the process unfolds, so please keep the dialogue going.
So where are we at now?