Aanii - Welcome to the Wahnapitae First Nation website.
Our traditional name is Wahnapitaeping "That place where the water is shaped like a molar tooth".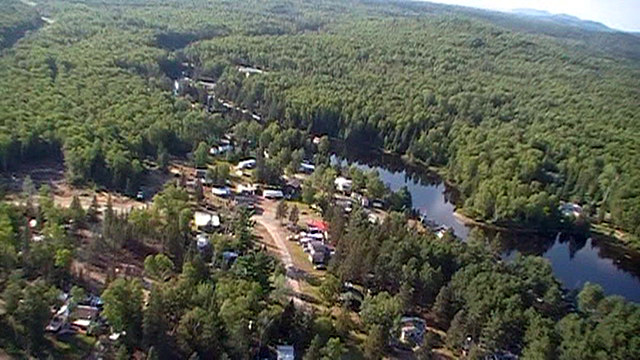 Our vision for this website is to provide information to our band members, stakeholders and others interested in our community. We are proud of our rich heritage and culture and want to share that information with you.
The site will hold a wealth of accurate information about Wahnapitae First Nation and our history as well as additional up to date information in our members section.
We invite you to comment on what you see here as well as provide us with suggestions to provide a balanced website experience for you.
---
21st Annual Traditional PowWow
Honouring Our Leaders - Mnaa-jaa-daa Eniijaazjik
August 18th - 21st
Registration Daily: 11am - 12:30pm
Grand Entries: Saturday 1pm & 7pm, Sunday 1pm
Sunrise Ceremonies: Daily at 5:30am
Admission: Free and all are welcome to attend!
HOST DRUM: Shidaaki
CO-HOST DRUM: Young Thunder Birds
HEAD MALE: Adrian Trudeau
HEAD LADY: Brittany Shki-Giizis
MC's: Chris Pheasant & Gerard Sagassige
ARENA DIRECTOR: Robert Stoneypoint
HEAD ELDER: Ray & Lyla Kinoshameg
**Head female Brittany Shki-Giizis will be holding a spe-cial for Men's and Women's Fancy Combined 1st, 2nd and 3rd Prizes.**
Rough Camping Available! Absolutely no drugs, alcohol, or pets allowed.
Also, stay tuned to our FB page for committee specials info: WFN POWWOW
For more information contact the WFN Coordinator Lori Corbiere at 705-858-0610 ext. 220 or email: cultural@wahnapitae.com

---
Niigan Mosewak 2016 - "Walking Forward"

The Ontario Provincial Police, Aboriginal Policing Bureau and North East Region, are pleased to off an opportunity to attend Niigan Mosewak, a week long summer camp for your Aboriginal people from North Central Ontario (Parry Sound, North Bay, Sudbury etc.).
Nigan Mosewak which in the Ojibway language means "Walking Forward", is a mentorship program designed for Aboriginal Youth. It delivers a positive message of hope for future leaders through the encouragement of healthy lifestyle choices.
The vision of Niigan Mosewak is to enhance community wellness through the promotion of cultural awareness, personal wellness and respect. The youuth are given the opportunity to celebrate who they are and "Walk Forward: in a positive direction.
There are no program fees, however transportation to and from Spirit Point Lodge is the responsibility of the parent/guardian.
2016 Program Dates
July 3 - 8
July 17 - 22
August 17 - 21
Spirit Point Lodge, Trout Creek, Ontario
---
WFN and Sudbury Integrated Nickel Operations Scholarship Fund

Both Wahnapitae First Nations (WFN) and Sudbury Integrated Nickel Operations (Sudbury INO), a Glencore Company, believe in the importance of a good education for Community members for the betterment of both Wahnapitae First Nation and operations in the Sudbury area. Sudbury INO, through a formal agreement with WFN in 2008, has sponsored an annual scholarship fund to support post-secondary education and training programs. The scholarship fund is aimed at assisting community members of WFN to pursue careers in the mining related and mineral processing related fields.
Both WFN & Sudbury INO have established a joint Human Resources Working group to develop the criteria and mechanisms to select candidates and to administer this scholarship fund.
All requirements/documentation must be submitted together no later than September 15, 2016 to be considered in the up-coming semester & year scholarship (2016-2017).
Stay up to date with the latest news and happening in our community.
Visit our News and Events page.
JOB OPPORTUNITIES
***NEW POSTINGS!
Administrative Assistant - WFN
Surface Diamond Driller Helper & Common Core Helper Training
Education/Governance Support Worker
Executive Director
Program Coordinator
Professionl Office Skills Program
Anishinabek Educational Institute Nipissing Campus is currently contracting instructors
Canadian Armed Forces Aboriginal Training Programs
Skilled Trades - Apprenticeship Application
Visit our Employment Page for more details.
UP COMMING EVENTS
Read the letter from Grand Council Chief
RE: Ratification of self-government agreement on education, and a list of upcoming dates and locations for community information meetings.
Visit our Community Information page for details.
---
Our 2016 August newsletter
August - MIINAN GIIZIS "Berries Ripening Moon" In our newsletter you will find upcoming events, community information and childrens activities and much more!
To view online or print your own copy of the 2016 August newsletter visit our Community Newsletter page.